It's not just you; robocalls are pervasive for people across the country.
The numbers reveal this serious problem has grown sharply. In 2017, the FTC received 4.5 million complaints about robocalls, a 32 percent increase from the previous year. However, there are far more robocalls than individual complaints. Indeed, estimates say there are about 1,300 robocalls made every second.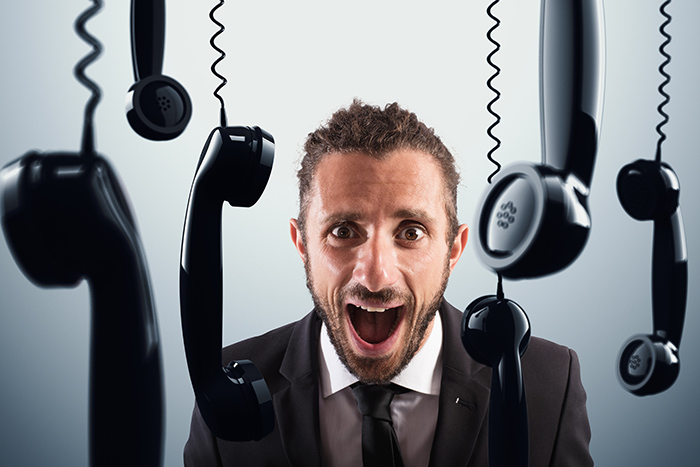 In April, there was a legendary ruling involving a man nicknamed the "kingpin of robocalling," who made nearly 100 million calls selling discounted holidays. The FCC fined him $120 million, despite his denials of criminal wrongdoing.
As robocalls continue to be a problem, countermeasures become increasingly important. Here are three ways you can stop the problem of robocalls.
Use Technology to Block Them
Just as robocalls are using technology to call millions of phone numbers, you can use technology to fight back. Add-on services such as Nomorobo can be applied to your phone service to stop robocalls.
However, choosing the right internet phone service means that you'd have built-in call blocking technology. With the optional Ooma Home Phone Premier service, users have access to five categories of call blocking to customize settings based on preferences.
Call Blocking Options with Ooma:
Blocking suspected spammers: Pulling from the Nomorobo database, this option blocks more than 800,000 confirmed telemarketers, robocallers, and phone spammers.
Blocking known spammers: This list is proprietary to Ooma and blocks known spammers that have been identified through user reports. The active participation of Ooma's community helps keep this list strong and remove the nuisance numbers for everyone.
Anonymous call blocking: Because spammers may hide their phone number to get through call screening technology, Ooma gives you the option to block incoming calls from hidden numbers.
Custom call blocking: Build a customized blocked call list that has phone numbers you don't want to hear from. You can add and remove names and numbers whenever you'd like.
Contacts-only calling: This option lets you lock down your phone so that you only receive calls from your contact list.
With these phone settings, Ooma is helping mobile businesses each month.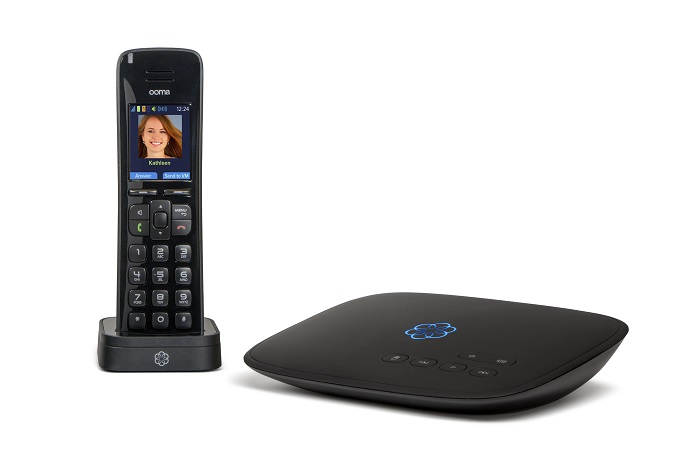 In your phone settings, you can choose how each category handles calls with options including send to voicemail, ring continuously, block completely, play a message that your number has been disconnected, or ring through to your phone as normal.
One Ooma customer wrote:
"Especially during this election time, we have been inundated with robocalls. Thank God that I can block them instantaneously with my Ooma app. Happy customer for over 6 years."
Keep in mind that some phone companies may charge you extra for call blocking tools, but with Ooma, it's included for all Ooma Premier subscribers.
Never Let Them Know You're a Human
When the robocall asks you to press a number to be removed from a call list, that too is part of the scam.
By interacting with the robocall, you're letting the system know that your phone number is an active line. This will, in turn, make you a prime target for even more telemarketers and spammers. "Either just let it go through to voicemail or hang up immediately if you mistakenly picked up," advises The Verge.
Protect Yourself with Healthy Skepticism
As Consumer Reports explains, robocalls "aren't just annoying, they're potentially dangerous. These automated phone calls can put you at risk of falling for scams that can have devastating financial consequences." While it's easy to think that you wouldn't fall for a scam, the malicious parties are using increasingly sophisticated techniques to con you.
For example, scammers may use publicly available information to make you think it's your bank calling you. They might make it seem as though the incoming call is from a local hospital. They're using countless other techniques to prey upon unsuspecting people, and all you did was answer the phone when it rang.
Be skeptical about a caller's true identity and motives. This applies to both you and to elderly family members who are more frequently targeted. If a call is from a legit business, it won't mind if you hang up and call back using the phone number you have from your records or paperwork.
Learn about the advanced calling features of Ooma free home phone service.