How to throw a virtual party for the Big Game.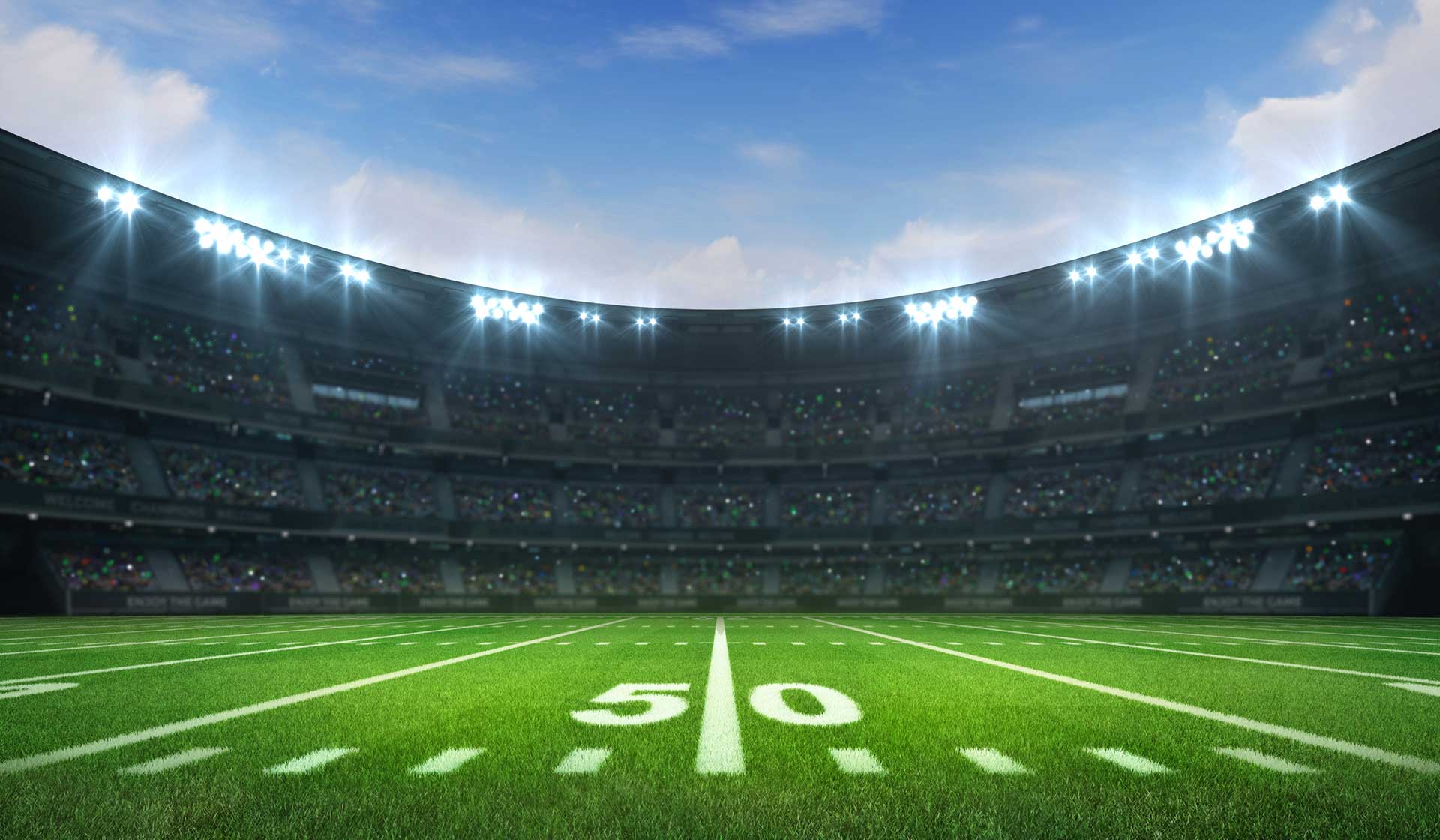 The matchup is set. On February 7, Tom Brady and the Tampa Bay Buccaneers will take on Patrick Mahomes and the Kansas City Chiefs for football supremacy. It should be a great game pitting one of the greatest quarterbacks of all time up against one of the game's best young talents.
In a normal year, we'd all be preparing for Super Bowl parties with friends and family, eating snacks and reviewing commercials together. Unfortunately, that may not be possible for everyone during the pandemic.
However, you and your loved ones can gather together virtually to enjoy the game, eat snacks and laugh (or not laugh) at the various ads. And we're going to tell you how.
Choose your platform.
Thankfully, throwing a virtual party isn't as complicated as it may seem. The first thing you need to do is send an invite out to friends and family and tell them what you're planning to do.
You're going to want to make it clear to your guests that it's a virtual party, and you're also going to want to get a sense for which platform might be the easiest for your group to use during the game. For example, does everyone use an Apple device? What apps do they have downloaded? This information can help you eliminate potential video conferencing options and make it as easy as possible for your virtual guests. Remember, the big game can often take around four hours thanks to its lengthy commercials, halftime show and actual football being played.
That means that many free video conferencing options may not be the best choice. For example, the free Zoom tier only gives you 45 minutes for a group call. Sure, everyone can jump back on but you'll be breaking the flow of the chat. What happens if your conference ends in the middle of a big play?
If you already have a subscription to a video conferencing platform, you may want to use that to avoid any time limits. Unfortunately, the free tiers of Google Meet, Cisco Webex and Zoom have limits on how long you can talk.
However, these options may be better for you and your loved ones.
Skype
Group video calls on Skype can be done up to four hours at a time and up to 10 hours a day. Once the call limit is reached, it will convert into an audio call. You can have a maximum of a 100 participants and need a minimum of 3 participants to conduct a group video call.
Google Duo
While Google Meet is built for the business world, the search company also has Google Duo as its personal video conferencing app. You can use it on your iPhone, Android or web browser on a computer. You can get unlimited video calls with up to 32 participants.
FaceTime
If everyone in your group uses an Apple device, whether it be an iPhone, iPad or Mac, you'll be able to do a group FaceTime call. You can add up to 32 participants. Apple does not disclose any time limit however.
Messenger Rooms
Facebook's video conferencing supports up to 50 participants for an unlimited duration of time. You can begin the group video call from a desktop app or your mobile phone. You can also join in from Facebook's other social media apps, like WhatsApp and Instagram, as well as hardware like Oculus Rift and Portal.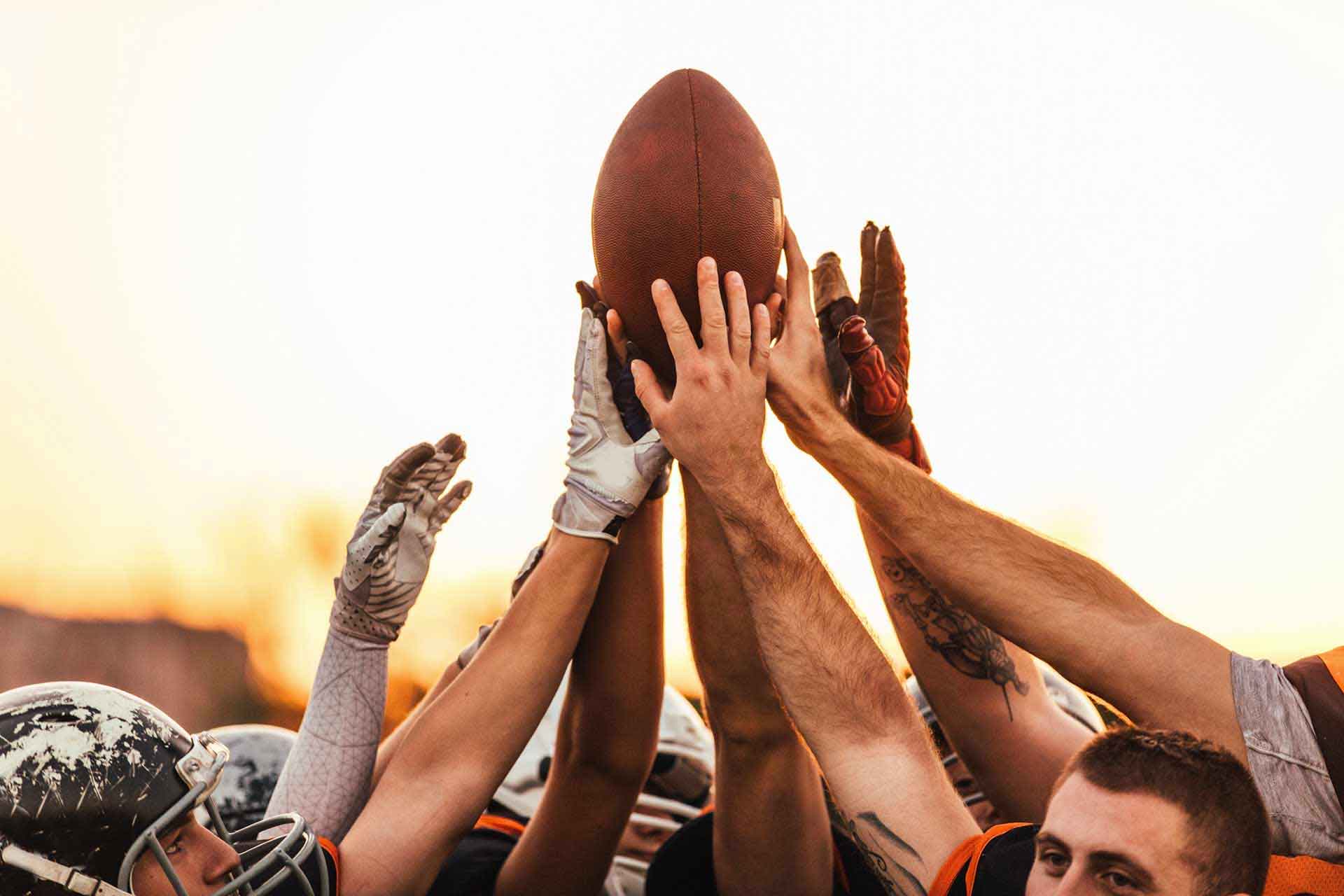 Get your snacks.
The most important part of any party is the spread, and you shouldn't short yourself here just because the party is virtual. Go big, and make it feel like a party. Get your favorite chips, make your favorite guac recipe and even do something special like making football cupcakes or cookies with logos on them.
We recommend building a snack stadium, which is a cute decorative way to present your snacks. You set down a piece of green paper in the middle, drawing on it to make it look like a football field with the Buccaneers' and Chiefs' logos on it. Then you surround it with snacks in boxes that make it look like fans in the stadium. It'll make you feel accomplished and you can share it with your loved ones on video.
While it's possible to do all this at the last minute, it may be easier to simply do all of this up to a week beforehand. If you're going to cook food, don't be afraid to make a little extra if you can. Super Bowl leftovers make for a good snack the next Monday, when you're nursing that Super Bowl hangover.
Play some games.
The point is the football, with the commercials and halftime show from The Weekend acting as nice side attractions. We understand that. But we also understand that the game could be a blow out, the commercials could be terrible, and the halftime show may be unappealing to some.
In this case, you'll want to play some games with your friends virtually. You can obviously discuss everything that's going on, but don't be afraid to get a little silly.
Some options include playing a Super Bowl drinking game, commercial bingo and showing off your snacks. Of course, you could also do things like playing a trivia game of some sort or even screensharing videos or past commercials you loved.
In fact, you could encourage everyone to come up with something to do. Dress up in your football gear, showcase your lucky game socks, decorate your home and show it off. Your mind is the only limit here.
Don't let the virtual nature get you down. You may not be able to be with your loved ones, but that doesn't mean you can't get creative and try some new things. And hey, maybe in the future you can make these things standards of future parties.
Take advantage of the virtual nature.
There are some advantages of a virtual party that you can take advantage of that you can't do in a regular party. The most obvious is that you can leave early should the game get boring or you're not feeling it.
It also means that you don't have to worry about traveling. Your commute to this party is a short trip to your couch and turning on your laptop – nothing more. This means that you can arrive earlier and stay later, and you won't have to worry about bringing things for other people. You can get your favorite snacks, taking care of whatever nutritional needs you have.
It also means that you can share more. Most video conferencing platforms have the ability to screenshare, which means someone can quickly host important web pages for the conversation, from statistics to betting lines to where you got your awesome apple pie recipe to more.
In fact, a skilled virtual host might be able to quickly adjust and keep things interesting for everyone else, keeping the conversation going in the lulls between the game, commercials and more.
People are naturally siloed during the game, but that doesn't mean that everyone should stick to themselves while the game is on.
Have some fun!
The most important thing to do in any virtual party is to have some fun. Let go and relax. Drop those shoulders, stop sitting so straight and just chill out. Not everything has to be so perfect, and you don't have to sit there bouncing your eyes between your laptop and the TV.
Remember that these are your friends and family, and you don't need to impress them to make them like you. You're all there because you care about each other and you want to connect over a shared experience, so take some time to read the [virtual] room and make sure everyone is feeling comfortable.
By now, people are used to having video chats for work. Those calls can be stuffy, way too professional and even passive aggressive. You don't want to replicate that here, so just make sure people are comfortable with what's going on.