Escape AT&T's high landline costs and keep your phone number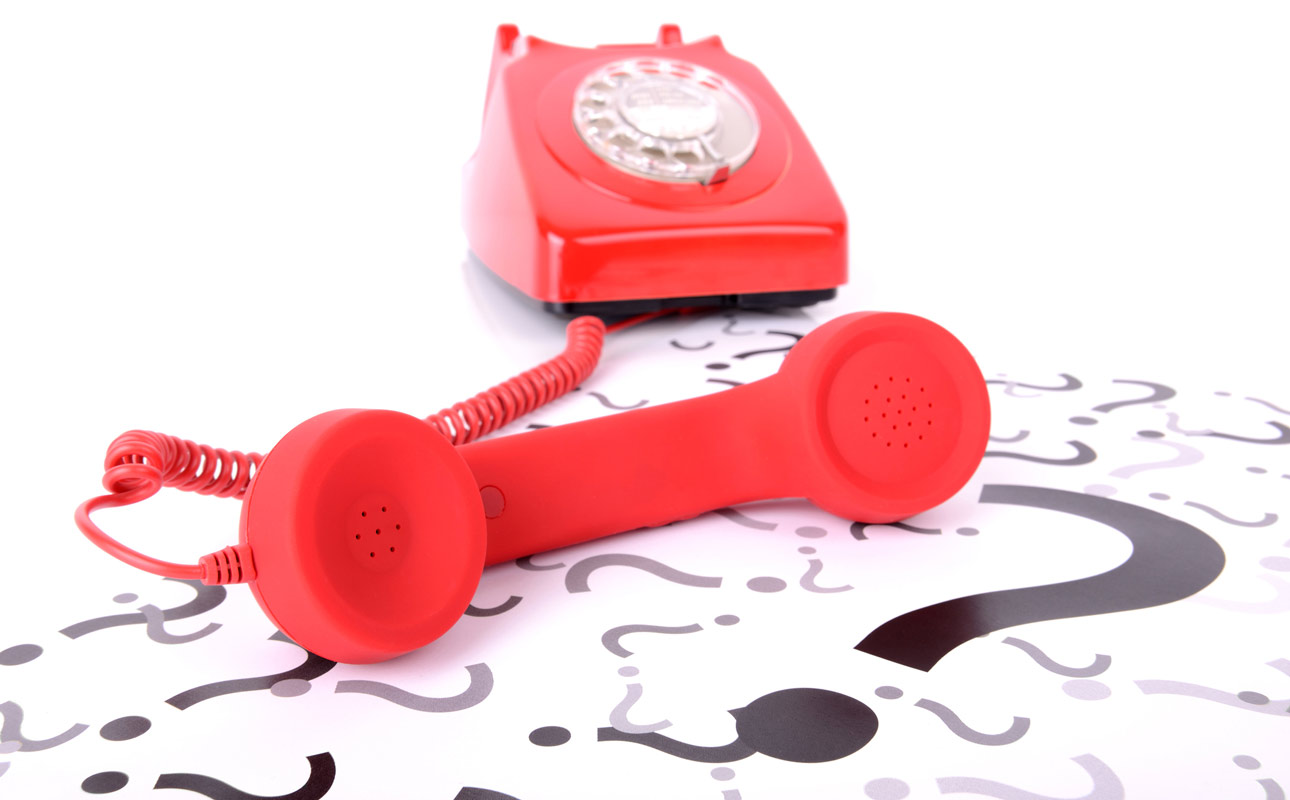 Are you stuck paying for high-speed internet and a landline phone? Shelling out for two different services can be a drag. But the good news is you can cut costs, cancel AT&T home phone service and keep your phone number by switching to a VoIP service. VoIP, or Voice over Internet Protocol, enables you to make phone calls via the internet – so you won't need a landline anymore.
But what about your phone number? According to the Federal Communications Commission (FCC), it's your number, and you can take it with you as long as you're staying within the same geographic area. The process, called phone number porting, can be done between wireline, IP and wireless phone providers.
The decision to cancel AT&T phone service and switch to Ooma's VoIP service means you get things like:
• Up to 74 percent savings in the first year
• Low-cost plans, as low as $4 to $7 a month (to cover applicable taxes and fees) with unlimited calling in the U.S.
• High-quality audio
• Security encryption
• Caller ID and call waiting for no additional costs
• A free calling app
• Enhanced 911 service where emergency operators see your home address on their screens, even if you can't speak
If you're ready to make the switch, we've got you covered. Here's your step-by-step guide to cancel AT&T phone service and switch to a much more affordable VoIP service.
How to cancel AT&T home phone
Step 1: Test your internet speed.
The key to the best service is ensuring you have fast enough internet speed. Anything above 25 megabits per second (Mbps) will suffice, but closer to 100 Mbps is better. Quickly check your internet speed with Ooma's tool.
Step 2: Make sure your current services and devices don't require a landline.
For example, some home security monitoring services and medical alert systems require a landline. As do some devices, like traditional fax machines. This isn't necessarily a deal-breaker but be sure to ask potential VoIP providers if they sell adapters for your services or devices.
Step 3: Select your VoIP service provider and purchase the needed VoIP equipment.
When selecting your VoIP service provider, you want to make sure you're getting high-quality audio and security encryption. You get both with Ooma, plus voicemail, caller ID, call waiting, call blocking, low-cost international calling and apps for Apple and Android devices. Some of these features are beyond what a landline phone service offers.
With any VoIP home phone service, you need to purchase equipment. Ooma offers three levels of the Ooma Telo to choose from for a one-time purchase fee.
Step 4: Untangle your AT&T bundled services.
AT&T offers a discount for combining your services into one bill, so if you have a bundle and want to keep AT&T internet service, you need to separate your services into different bills first. Otherwise, AT&T will cancel all the services in your bundle when you port your number, not just your phone service. You will need internet service for your VoIP phone service. The key is to separate your services BEFORE you start your phone number porting. Follow these steps:
1. Call AT&T at (800) 288-2020 and ask to split your services.
2. If you want to keep your current phone number, DO NOT cancel your landline (this happens during the VoIP porting process).
3. If you prefer to do this online, AT&T gives a helpful guide to managing your service.
Go to your myAT&T account overview and log in.
Click on Change or Manage Plan and select the account you want to change.
Follow the prompts given to separate your services.
Step 5: Work with your VoIP service provider to start the number porting process.
Your new VoIP service provider will start the process of porting your existing landline phone number. Again, DO NOT go to AT&T and cancel your home phone, or you will lose your number – the porting process will automatically cancel AT&T home phone service. This process can take up to 10 days.
Ooma's process for porting.
1. Log into your Ooma account and select the number port option.
2. Enter the number you want to port over.
3. Complete a Letter of Authorization form.
4. Pay the number porting fee: Porting with Ooma's Premier subscription is free, while those with Ooma Basic service make a one-time payment of $39.99.
Ooma will notify you in approximately two weeks of the date that your home phone number will be officially ported to Ooma. Once your number has transferred to Ooma, you can cancel AT&T home phone service.
Why choose Ooma?
If you're looking to cancel AT&T phone service and switch to a VoIP provider, Ooma is the best home phone service. On the Ooma Basic plan, you only pay the monthly applicable taxes and fees required by law, and the rest is free. If you need more from your home phone provider, Ooma Premier costs just $9.99 per month, plus monthly applicable taxes and fees. Premier offers additional features like Instant Second Line, three-way conferencing, voicemail to email audio forwarding and expanded call blocking.
Both of Ooma's plans include the Ooma Home Phone app – allowing you to make and receive home phone calls from anywhere in the world on your smartphone. Emergency 911 service is included on all Ooma's plans. To learn more about the benefits of using Ooma when you cancel AT&T home phone service, visit Ooma's Internet Phone Service page.