CLOSE WINDOW
Free U.S. Calling
After purchase of Ooma Telo, you get free home phone service, you pay only applicable taxes and fees.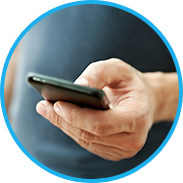 Free Ooma mobile HD app
Free outbound calling using the Ooma Mobile app
Ooma PureVoice™ Technology
Crisp acoustic performance with fewer dropped calls.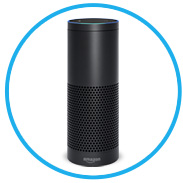 Amazon Echo
With Amazon Echo and its voice-enabled smart assistant, Alexa, you can initiate phone calls by number or by contact name and check voicemail.
Watch Ooma Telo in action in these featured TV ads
Ooma Telo
The Smart Phone For Your Home.
Buy Now >>
Ooma Telo™ Air
Make Your Home Phone Go Wireless
Buy Now >>

911 and 911 Alerts
Emergency personnel will have your registered address. Receive a text or email when 911 is called.
Caller ID, call-waiting
Enjoy the convenience of caller-ID and call-waiting— at no extra charge.
Low-cost international calling
Make international calls starting at 1.4 cents per minute. Or choose the Ooma World Plan and call over 60 countries for only $17.99 a month plus applicable taxes and fees.
Voicemail
Access your voicemail remotely from any phone or web browser.

Free Ooma-to-Ooma calling
Call another Ooma customer anywhere in the world. For FREE.

The utmost voice clarity
Ooma PureVoice™ HD technology delivers crisp acoustic performance when calling Ooma to Ooma or other HD network.

Choose a new number in most U.S. area codes
Select a local area code or one in a city far away. No matter, we've got your number.

Answering machine functionality
One-touch playback of messages. Forward, reverse and delete.

Online call log
Check your calling history from any Internet-connected computer or mobile device.

My Ooma online portal
Hear messages, check call logs and control your preferences online.

Advanced network/firewall configuration
Ooma Telo is a high-performance firewall router with Quality of Service support and allows you to set up home-based servers and other network devices.

Free 60-day trial of Ooma Premier
Every Ooma system comes with a free 60-day trial of Ooma Premier, our most advanced features. Ooma Premier is $9.99/month. Sign-up for a year and we'll transfer your phone number for free ($39.99 value), or choose a free accessory.

Ooma Wireless Adapter
Plug in the Ooma Wireless Adapter ($49.99) and unplug your Ooma Telo. Then place it anywhere in range of your wireless network.
Easy setup and activation
Most customers are up and making free calls in less than 15 minutes. Learn More.

Bluetooth
Pair your mobile phone or Bluetooth headset to your Ooma Telo using the Ooma Bluetooth adapter ($29.99).

DECT 6.0 support
Get superb sound quality, security and range for the Ooma HD2 Handset and the Ooma Linx remote phone jack without interfering with your Wi-Fi network or other home electronics.
Compare Ooma Basic to Ooma Premier.
Compare
The table below summarizes the available features in the Ooma Basic and Premier service tiers to let you see the available features at a glance.
| | | |
| --- | --- | --- |
| Standard Phone Features | Ooma Basic | Ooma Premier |
| U.S. calling | X | X |
| Canadian calling | | X |
| Puerto Rico calling | | X |
| Mexico calling | | X |
| Free in-network calling | X | X |
| Call waiting | X | X |
| Online call logs | X | X |
| Call return (*69) | X | X |
| Call hold | X | X |
| 911 Service | X | X |
| Ooma PureVoice™ | X | X |
| Online account management with My Ooma | X | X |
| 411 Calling | X | X |
| International Calling | X | X |
| Standard Voicemail | X | X |
| One-touch voicemail access | X | X |
| Remote voicemail retrieval | X | X |
| Voicemail | | |
| Do not Disturb | | X |
| Send to Voicemail | | X |
| Voicemail monitoring | | X |
| Voicemail notifications | | X |
| Voicemail forwarding (e-mail audio attachments) | | X |
| Voice-to-Text | | |
| Privacy | | |
| Caller-ID blocking | X | X |
| Caller-ID | X | X |
| Enhanced Caller-ID | | X |
| Anonymous call blocking | | X |
| Custom call blocking | | X |
| Known spammer call blocking | | X |
| Suspected spammer call blocking | | X |
| Mobility | | |
| Ooma Mobile HD app | X | X |
| Ooma Mobile calling | | X |
| Call Forwarding | | X |
| Backup Number | | X |
| Multi-Ring | | X |
| Bluetooth Adapter ($29.99, Telo only) | X | X |
| Wireless Adapter ($49.99, Telo only) | X | X |
| Advanced Features | | |
| Contact List (Telo only) | X | X |
| Ooma HD Voice calling | X | X |
| Custom Ring Patterns | | X |
| Enhanced Call Waiting | | X |
| Instant Second Line™ | | X |
| Three-way conference calling | | X |
| Personal Number | | X |
| Personal Devices | | X |
| 911 Notifications | X | X |
| Google Voice Extensions (Telo only) | | X |
| Amazon Echo (Telo only) | X | X |
| Nest Alerts (Telo only) | | X |
| Other connected home integrations (Telo only) | | X |