Ooma Bluetooth Compatibility
The following mobile phones and headsets have been tested with the Ooma Bluetooth adapter. We are constantly improving our compatibility so if your device is not listed below, check back later or order the Bluetooth adapter and give it a try.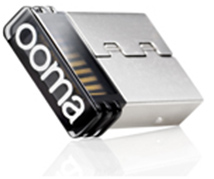 Mobile Phones
Apple iPhone (3G, 3GS, and 4)
Blackberry 8700C
Blackberry 8800
Blackberry 9000
Blackberry 9550
Blackberry 9700
Blackberry Curve 8330
Blackberry Curve 8330m
Blackberry Curve 8900
Blackberry Pearl 8100
Blackberry Pearl 8120
Blackberry Storm 9530
Blackberry Storm 2 9550
Blackberry Tour 9630
Blackberry Torch
HTC EVO
HTC EVO 3D
HTC Nexus One
LG 600G
LG Flare
LG Voyager Titanium
LG VX9100
LG VX9200
LG Xenon GR500
LG Shine CU720
Motorola Atrix 4G
Motorola CLIQ
Motorola Q9c
Motorola RAZR V3r
Motorola RAZR2 V9m
Motorola W376G
Motorola W385
Motorola V323i
Motorola V195
Motorola Droid(Ver 2.1)
Motorola Droid Incredible
Motorola Droid Bionic
Palm Centro (Verizon)
Palm Pre
Palm Treo 750 (ATT)
Samsung Glyde U940
Samsung Nexus S
Samsung Moment
Samsung SGH-T429
Samsung T509
Samsung T539
Samsung Alias 2
Bluetooth Headsets
BlueAnt Q1
Jabra BT530
Jabra BT500
Jabra BT3030
Jaybird JB-200 headset
Jawbone II
Motor Trend BT-09
Motorola H12
Motorola H385
Motorola H700
Motorola HS820
Motorola S9-HD
Motorola T305 Speaker
Plantronics Discovery 655
Plantronics Discovery 975
Plantronics Explorer 330
Plantronics Voyager 510
Plantronics Voyager 520
Plantronics Voyager Pro+
Rasco International Inc GBH703D
Samsung WEP460
Samsung WEP470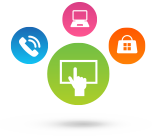 Stay Connected
Get the latest updates & product offers from Ooma.