Ooma Telo
Enjoy crystal-clear nationwide calling for free. All you pay are applicable taxes and fees, and there are no contracts or long-term commitments.
Advanced home phone features with Ooma Telo
PureVoice™ HD Technology
Delivers superior voice quality for a consistently great calling experience. Using advanced voice compression, this technology ensures clear voice quality and fewer dropped calls even when your internet is busy.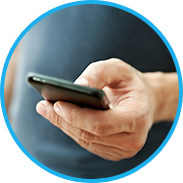 Free Ooma mobile HD app
By downloading this app, you can take your Ooma service anywhere for next to nothing.
Free nationwide calling and low international rates
All you pay are applicable taxes and fees. Ooma calls are also free to Mexico, Canada and Puerto Rico.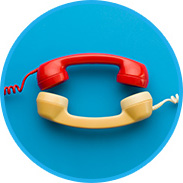 Keep your current number
You can port over an existing number for a one-time fee, or choose a new number free of charge.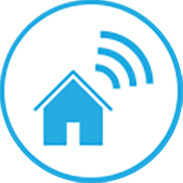 Easy to install
The Ooma Telo can be installed in minutes, and it works with your high-speed internet and any home phone.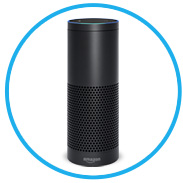 Amazon Echo integration
Use Amazon Echo and its smart assistant, Alexa, to make phone calls by number or contact name, and to check voicemail.
How Ooma Telo delivers free home phone service
Ooma uses your home's high-speed internet connection to make and receive low-cost home phone calls, and the entire activation process is done online. This not only makes setup and installation easy, but it ensures your calls are free – all you pay are applicable taxes and fees.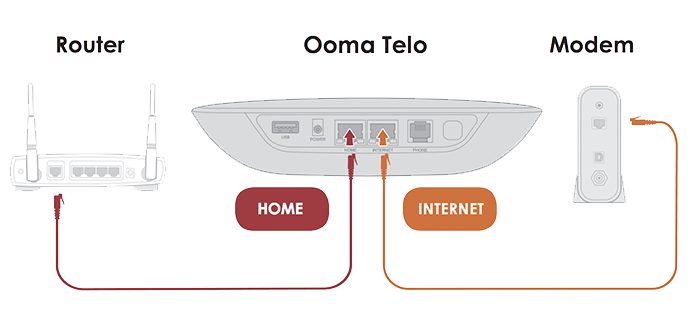 Requirements for Ooma Telo:
High-speed internet connection
Minimum 180 Kbps upstream network speed
Corded or cordless home phone, or optional Ooma HD3 handset
Intended for residential VoIP use only
Other features included with calling service:
Live customer support
Free Ooma-to-Ooma calling worldwide
Online portal with call log, preferences and contacts
Integration with Amazon Echo and Google Home
Integration with Nest (Premier service required)
Caller-ID, call waiting, call return, 911 and 911 text alerts
Backed by a 30-day money-back guarantee and an extendable 1-year warranty with 24/7 customer support
Connect Ooma Telo to Ooma Home Security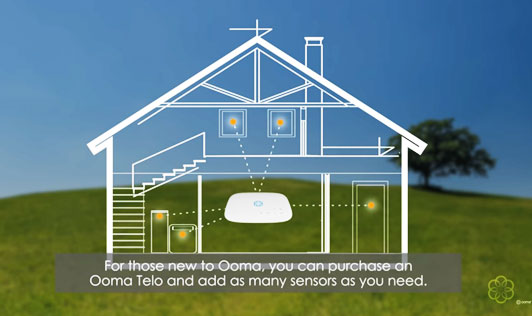 Get affordable, DIY home security with Ooma. The Ooma Telo can also pair with a variety of home security sensors. Check on the status of your home 24/7, receive app notifications and phone call, email or text alerts whenever there is unexpected activity. All of the sensors and cameras are wireless, and there are no hidden fees or contracts.

Find out more about Ooma Home Security »
Premier service
With Ooma Premier, you get all of the great features with Basic service, plus these amazing home phone features for just $9.99/month.

Advanced call blocking

Free inbound and outbound calling on the Ooma Mobile App
Google Voice extensions
Connected home integrations
Advanced voicemail features

Instant second line™

3-way conferencing

Caller name ID
Ooma World Plan: Unlimited international calling to over 60 countries
Unlimited International calling to over 60 countries.

Keep in touch with friends and family virtually anywhere in the world for next to nothing.

Save money with the unlimited Ooma World Plan. Or, pay as you go with low everyday rates. Use the Ooma Mobile HD app for iOS or Android to call from anywhere. Requires Ooma device and active account.