Business phone plans
Ooma Office has three service plans and each includes more than 50 features to suit a variety of business needs. Ooma Office Pro Plus includes the most features, with everything in Ooma Office Pro and Ooma Office Essentials, plus some exciting new ones.
All Ooma plans come with:
Real time customer support
Fast internet calling
Easy phone management
Call Management Features
Virtual Receptionist
Call Park
Ring Groups
Music on Hold
Transfer Music
Extension Dialing
Extension Monitoring
Call Forwarding
Virtual Extensions
Voicemail
Call Transfer
Flexible Numbering
Company Directory
Call Logs
One Conference Bridge per User
Forward Calls During Device Outages
Virtual Fax
Distinctive Ringtones
3-Way Calling
3-Digit Extensions
7-Digit Dialing
Call Blocking
Intercom
Overhead Paging Support
Paging Groups
IP Phone Paging
Setup
Easy Installation
User Portal
Bulk CSV Upload for IP Phones
Analog Fax Machine Support
Mobility Features
Mobile App (iOS and Android)
Simultaneous Ring
Voicemail-to-Email Audio File
Extension Dialing to App
Call Transfer from App
Call Flip
Virtual Fax
Calling Features
Unlimited Calling in U.S., Canada, Mexico, and Puerto Rico
Low international rates
911 Service
FREE Number Transfer
(includes 500 minutes of inbound calls per month)
Main Company Number
One Direct-dial Number per User
Everything in Essentials

Desktop App

Text Messaging

Videoconferencing (up to 25 participants)

Call Recording

Enhanced Call Blocking

Voicemail transcription

Caller Info Match

Dynamic Caller ID

Office 365 and Google Integration

Analytics

Analytics User Leaderboard
Everything in Pro

Call Queues

CRM Integration

Videoconferencing (up to 100 participants)

Microsoft 365 Integration

Advanced Call Management

Ooma Meetings Recording

Hot Desking

Find Me, Follow Me

Digital Call Deflection

Call Screening
What features are you interested in?
Need help choosing a plan?
Contact sales or answers a few questions to help find the plan that fits your needs.
CONTACT SALES
Thank you!
An Ooma Office Sales Representative will be in touch shortly.
866-573-0707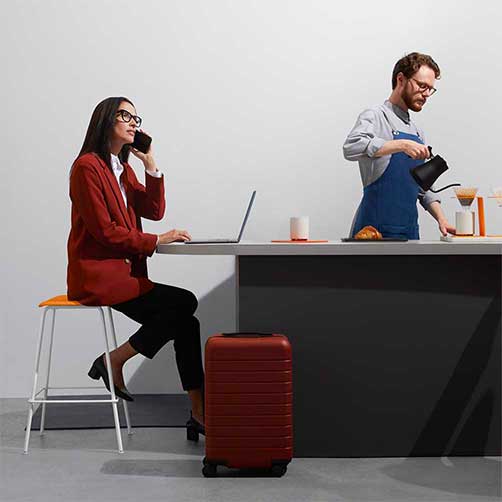 Let's talk!
One of our knowledgeable representatives is standing by to provide recommendations and help you get started. Just call 877-621-0515 or click this CHAT button. Or, fill out this form and someone will reach out to you shortly.
More about Ooma Office:
Ooma Office Brochure
This brochure provides key information about Ooma Office and answers frequently asked questions.
Join Our Live Webinar
Gain insight about Ooma products and services.
2-line phone with 5-way voice conferencing.

Call volume:

Low to medium

Good for:

New or small businesses with basic desktop phone needs.[..more]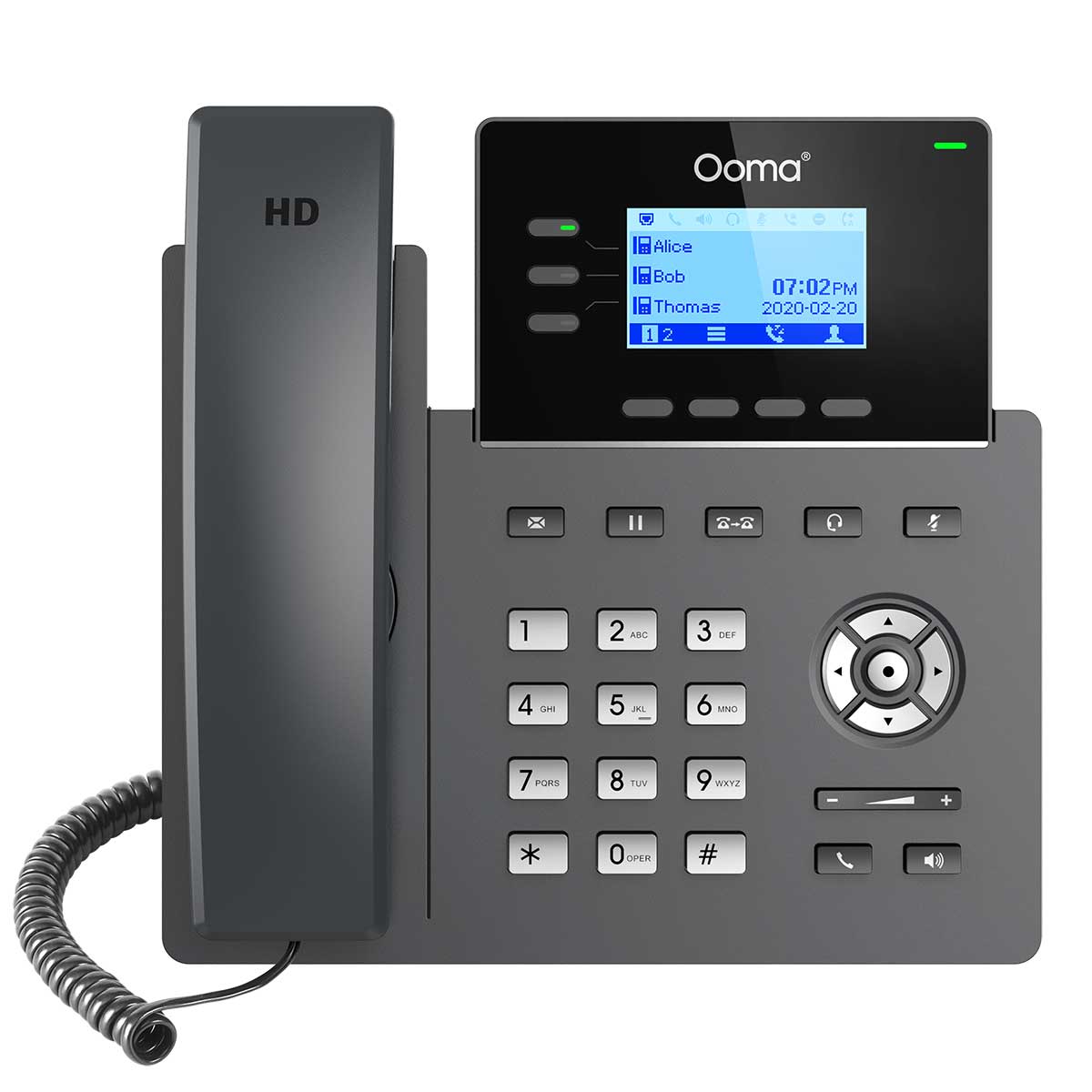 3 lines with full HD audio on speaker and handset.

Call volume:

Medium to high

Good for:

Businesses with remote and on-site desktop workers. [..more]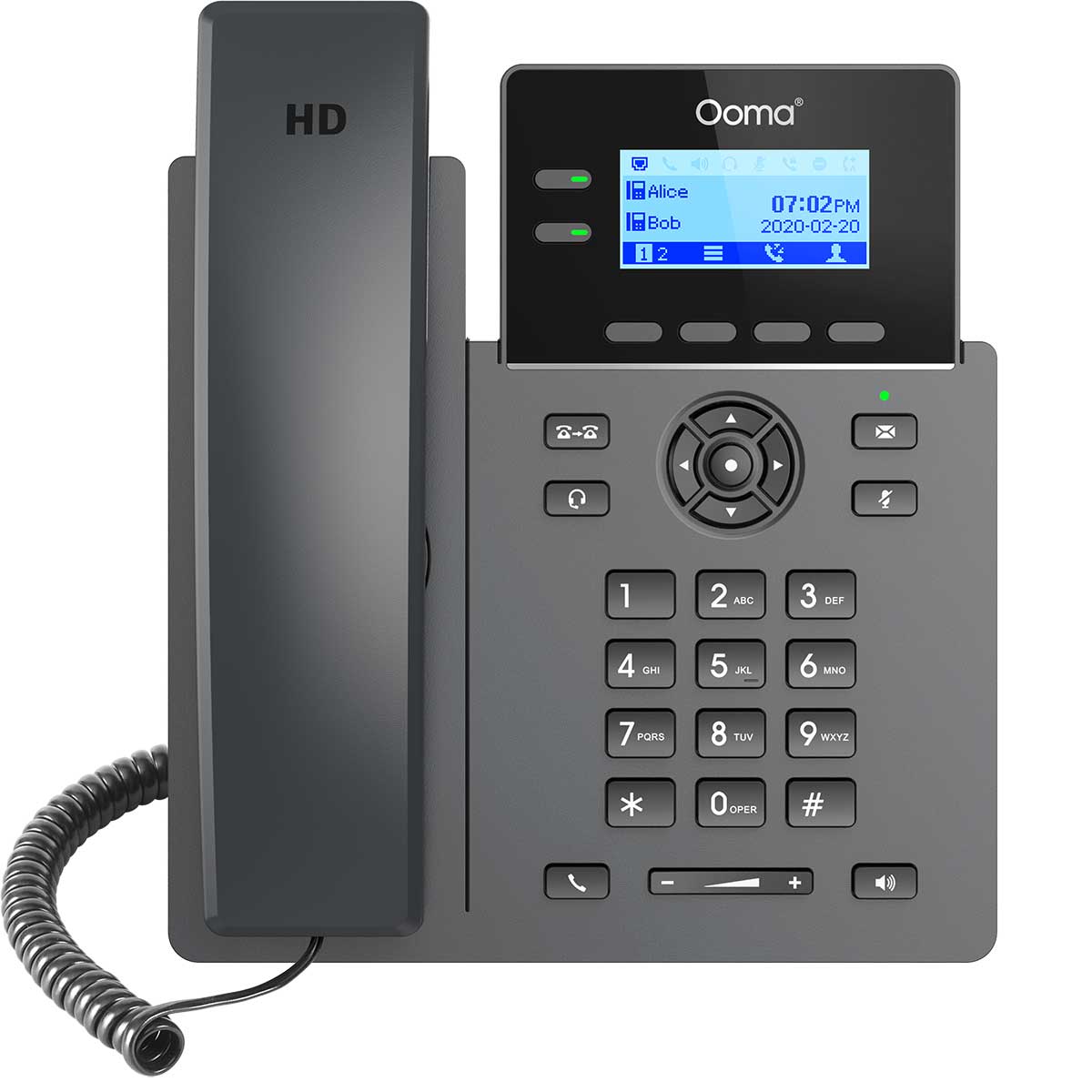 2-line IP phone with Wi-Fi capabilities and 5-way voice conferencing.

Call volume:

Low to medium

Good for:

Entry-level and small businesses that want to connect by Wi-Fi if an Ethernet cable isn't available. [..more]
Customize Your Phone System
How many employees will use a phone?
Do you have internet ports (hardwired) everywhere you want a phone?
---
Do you need Wi-Fi cordless phones?
---
Do you need a separate conference phone?
---
Do you want to connect a physical fax machine?