Smart Home Phone with Free* VoIP Service
Ranked #1 Phone Service
*You only pay applicable taxes and fees
Ooma is a leading free VoIP provider that lets you enjoy all of the great home calling features you love, for free – all you pay are applicable taxes and fees.
Make the switch to Ooma Smart Phone and start making free VoIP calls within minutes. Ooma comes with basic features you've grown accustomed to like call waiting, caller-ID, voicemail, call logs, and more. Yet, we also have a few free VoIP service features you might not expect, like the ability to make hands-free calls with Amazon Alexa.
Our DIY setup will have you making free VoIP calls in 15 minutes or less, and you can keep your existing home phone number. Learn more about how much you can save by making the switch to Ooma's award-winning home phone service.
We couldn't possibly make it any clearer
Here's how the magic happens:
Advanced voice compression
Ooma uses an advanced voice compression algorithm that reduces bandwidth consumption by 60% over standard VoIP technology.
Wire-speed QoS
Ooma prioritizes voice packets without slowing down the rest of your network so you can enjoy crystal-clear calls even while uploading video clips.
Encrypted calls
Ooma takes your privacy seriously. We use the same encryption technology governments use to protect classified data (which makes Ooma even safer than your old landline).
Adaptive Redundancy
Packet loss causes phone calls to sound stuttered or garbled with standard VoIP technology. Ooma detects packet loss before you even hear it and automatically deploy redundant packets to boost the clarity of your phone call.
HD Voice
Ooma HD Voice technology doubles the fidelity of your phone calls. When you and the other caller use an Ooma handset, or any HD compatible phone, your voice will sound more natural than ever.
Easy Setup
Takes less than 15 minutes.
Watch Ooma Telo in action in these featured TV ads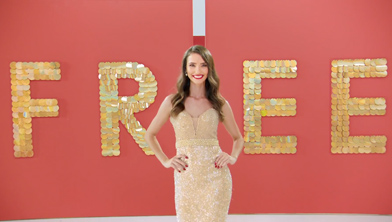 Free Home Phone Service
Telo + Home Security
Telo Blacklisting