Enjoy a smart home phone experience with Ooma Telo
Ooma Telo makes it easy for you to incorporate all of your favorite smart home integrations. Enjoy the benefits of safety, convenience, voice activation and more with these popular smart home products and services: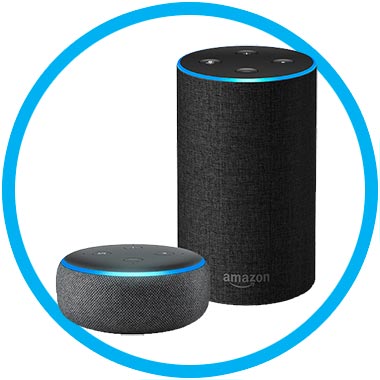 Ooma + Amazon Alexa
Amazon Echo and its voice-activated assistant, Alexa, is the perfect match for Ooma Telo. With this integration, you can enjoy voice-activated dialing (by number or by name) and check voicemail hands-free.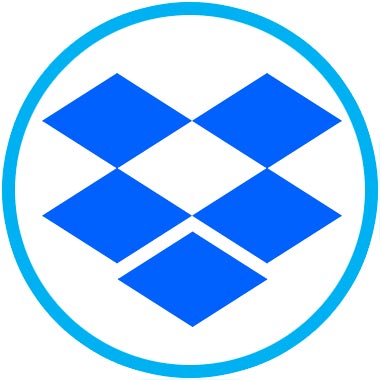 Ooma + Dropbox
The Ooma + Dropbox integration lets you keep your voicemails backed up in the cloud. You can also automatically upload new voicemails and archive existing voicemails.
IFTTT integrations with Ooma Telo
Here are a few of the smart home phone features you can get with Ooma Telo through the IFTTT app:
Ooma + iOS (Apple)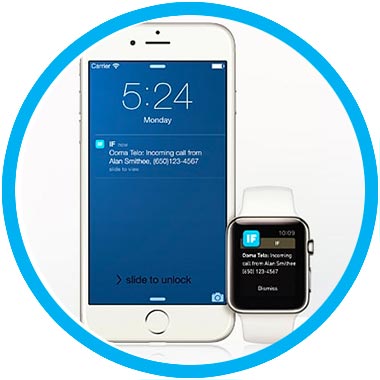 Ooma Telo can connect to your favorite iOS devices, meaning you can see who is calling you or who left you a voicemail on your Apple Watch or iPhone.
Ooma + Android
Get real-time push notifications on your Android watch or phone, including alerts for home phone calls and voicemails.
Ooma + Philips Hue
With our Philips Hue integration, you can use the lights in your home to tell you when someone is calling or leaving a voicemail.
Ooma + LIFX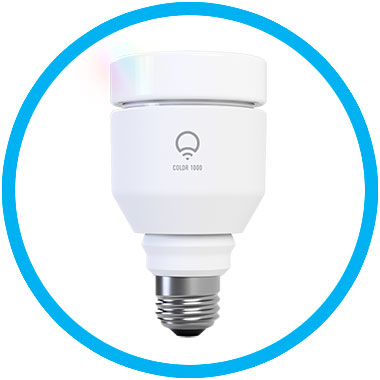 Customize incoming calls with visual lighting alerts with the Ooma + LIFX integration. Green lighting is designated for known callers and red for unknown callers.
Ooma + Belkin WeMo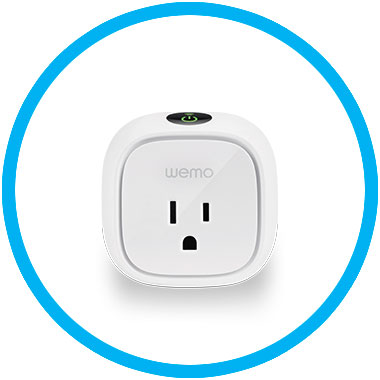 Get voicemail and call alerts to any electric lighting device plugged into the WeMo Switch. For instance, you can have your house lights blink whenever you get a phone call from someone in your contact list or whenever you receive a voicemail.
Ooma + Google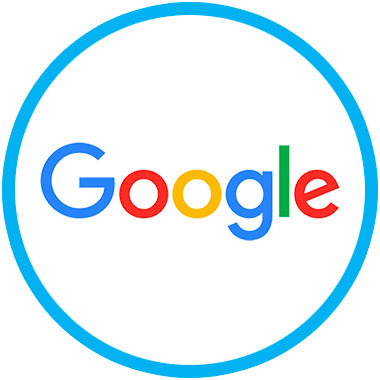 Need an easy-to-access online record of your call activity? Keep track of your calls and voicemails using Gmail and Google Sheets with this smart home phone integration.
Ooma + Google Voice Extensions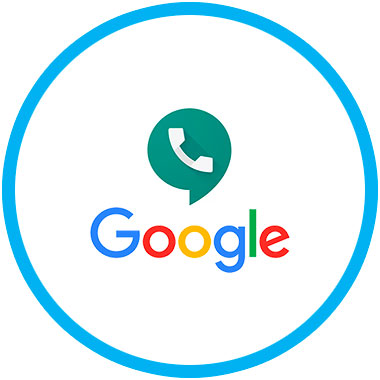 With Google Voice Extensions, you can streamline the use of Google Voice at home. Make phone calls using your Google Voice number as the Caller-ID, use auto-answer to hear the caller's name over the speaker, and get one-touch access to your Google voicemail.
We couldn't possibly make it any clearer
Here's how the magic happens:
Advanced voice compression
Ooma uses an advanced voice compression algorithm that reduces bandwidth consumption by 60% over standard VoIP technology.
Wire-speed QoS
Ooma prioritizes voice packets without slowing down the rest of your network so you can enjoy crystal-clear calls even while uploading video clips.
Encrypted calls
Ooma takes your privacy seriously. We use the same encryption technology governments use to protect classified data (which makes Ooma even safer than your old landline).
Adaptive Redundancy
Packet loss causes phone calls to sound stuttered or garbled with standard VoIP technology. Ooma detects packet loss before you even hear it and automatically deploy redundant packets to boost the clarity of your phone call.
HD Voice
Ooma HD Voice technology doubles the fidelity of your phone calls. When you and the other caller use an Ooma handset, or any HD compatible phone, your voice will sound more natural than ever.
Easy Setup
Takes less than 15 minutes.
Watch Ooma Telo in action in these featured TV ads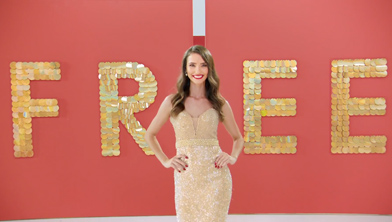 Free Home Phone Service
Telo + Home Security
Telo Blacklisting