The Business Phone Service with No Contracts. Ever.
Ooma Office is built for small businesses. Whether you have 2, 20, or 200 employees, you can rely on Ooma for an effective office phone system.
There are no contracts, and you can keep your number. From our virtual receptionist to extension dialing, the features go on and on. All of this and more only costs $19.95 per month per user. It's no wonder we keep winning awards.
Call 877-959-6662 today.
Get Started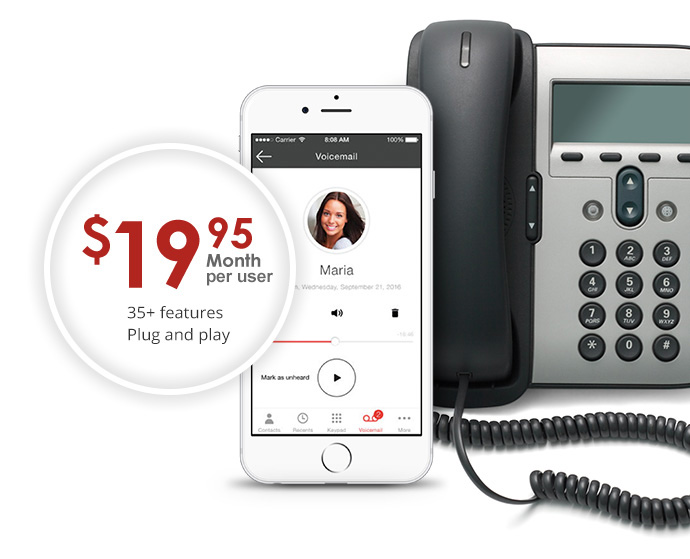 International calls cost next to nada, nichts, niente.
With Ooma Office, you can keep up with your colleagues and co-workers virtually anywhere in the world for next to nothing.
Call 877-959-6662
Choose your starter pack: Get Ooma Base Stations and use analog phones OR upgrade to any of the IP phones we support.