CLOSE WINDOW
Ooma + Nest: safety, convenience and peace of mind for your family.
Automatically forward home phone calls when you leave the house.
The Ooma Telo can automatically forward your calls when your Nest Learning Thermostat is in Away mode and restore incoming calls when you return.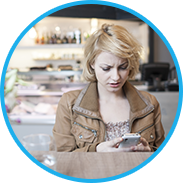 Receive a call from home when your smoke alarm is triggered.
When the Nest Protect smoke and CO alarm is triggered, the Ooma Telo can call you and give you the option to contact the emergency services local to your home. Ooma shows your call as inbound from your home address, saving precious minutes in an emergency.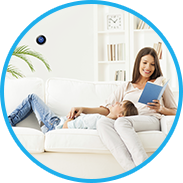 Receive a call from home when things don't go as planned.
Using the occupancy sensors in the Nest devices, the Ooma Telo can call you if a family member doesn't arrive within a specified window of time – like a child arriving home from school or an elderly parent rising to start the day – so you can take appropriate action.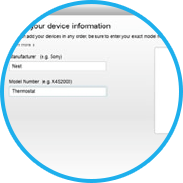 Pairing Ooma with Nest is easy.
Just link your Ooma system to your Nest account online. All you need is Ooma Telo with Premier service to get convenience and peace of mind for your home and family.

f