How to Change to a Smart Home: Let's Talk Budget
Does it make sense for you to adapt your home into a smart home? You may be wondering if all this technology will really make a difference to your life. Is it all worth the cost?
Upgrading doesn't have to be costly. For example, a tankless water heater — a popular smart home upgrade — can be had for less than $2,000. Smart home power management systems have the capability to automatically save you money on your power bill. According to CNBC, "Six in 10 consumers don't shut down their home computer when it isn't in use, missing out on up to $168.28 in estimated annual savings."
You might think that your electronics and digital devices are already smart. Think again! Electronics quietly consume power even when they appear to be off so that they can spring to life at the push of a button. Even worse, every year we're adding more of these devices to our homes. The New York Times reports that "[the] cable box [we tested] drew 28 watts when it was on and recording a show, and 26W when it was off and not recording anything." Remembering to manage every device in your home is tough. Using smart home devices to manage your power is the easier path to saving money each month.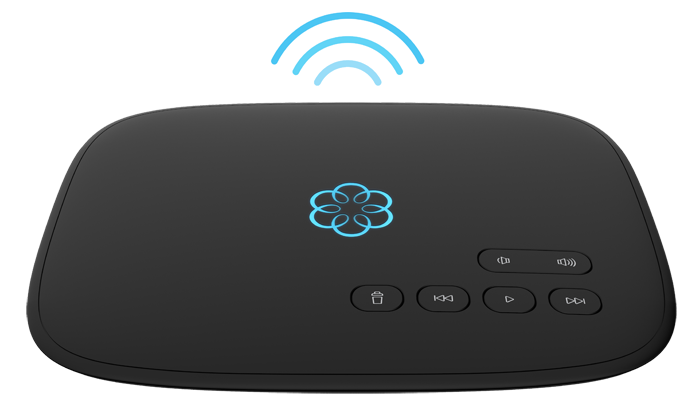 Some smart home improvements are easily affordable. To start the upgrade process, you can add a few improvements for less than $500. You might decide to add an Ooma home phone to your living room first. Ooma Telo offers crystal-clear HD audio with none of the hassle of a landline. And it integrates with many other smart products, including your cell phone! Use your Telo via Amazon Echo throughout the house or monitor calls on the road with your iPhone.
Make Your Smart Home Happen: Choose one power-saving smart appliance and install it. For the biggest results, focus on appliances that consume the largest amount of power, like electric heaters.
What Matters for Your Smart Home: Staying Safe
Saving money is great, but it's not the only benefit of switching to a smart home. You can also eliminate false alarms from your security system. Ooma's Home Security smart video camera, also known as the Butterfleye, makes this happen by bringing several technologies together: facial recognition, artificial intelligence and motion detection. Instead of getting a call from a security company every other week, your Ooma protection automatically recognizes frequent guests and other visitors. Best of all, has Remote 911 capabilities so you can be connected with an emergency services dispatcher at a moment's notice.
How exactly can you reduce false security alarms? With the Butterfleye camera, AI technology, thermal sensors and motion sensors recognize pets and frequent visitors. When you're woken in the night, the Butterfleye helps you to quickly determine if you have a cause for concern.
Make Your Smart Home Happen: It's time to put traditional home security behind us. Use Ooma Home Security to reduce false alarms so you only have be disturbed during true emergencies.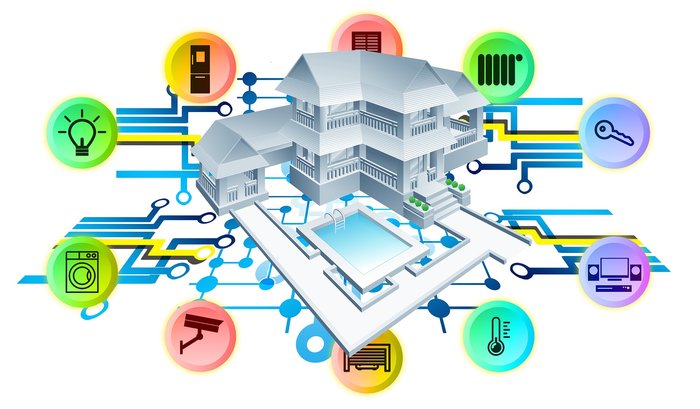 What's the Easiest Smart Home Appliance to Add to Your Home?
Where exactly should you get started in your smart home transformation?
Traditional home improvement advice often focuses on expensive projects like upgrading a kitchen or bathroom. Those are great ways to breathe new life into your home. At the same time, those changes can disrupt your daily life for weeks or months on end. Just imagine how your daily life would be disrupted if one of your bathrooms became a construction site and there were delays on the project!
Take a different approach with your smart home upgrades — choose the simplest upgrade. Let's say that you have an Amazon Echo already. Build on that by adding a device that seamlessly connects with the product, like the Ooma Telo. As alternative, you might be concerned about security following a burglary. In that case, installing Ooma Home Security will give you peace of mind — especially when you're away from home, because you can monitor your home by smartphone. Which smart home upgrade will you choose?
Make Your Smart Home Happen: With all the technological options, it can be tough to know where to get started. Review this article and choose just one smart appliance. If you make a lot of calls from home, the Ooma Telo is a great choice.
Your Smart Home Transformation is the Easiest Home Improvement to Make
Home improvement used to require contractors, expensive upgrades and a huge mess. None of that is needed when you upgrade to a smart home. Just choose one or two smart appliances and you will be on your way.
Sources:
Fast ways to cut your home energy bills
How Much Does a Bathroom Remodel Cost?