Verizon may be a big name in home phone service, but size isn't the only factor to consider when choosing your phone service. Price, quality, and features of your home phone may have a greater daily impact.
Voice over internet (VoIP) home phone service is an increasingly popular choice. The latest numbers show that the United States has 76.6 million residential VoIP customers. That's a 63 percent increase in the past five years alone!
Let's explore the options for residential users, comparing Ooma Telo phone service and Verizon's Fios Digital Voice. While both services fall within the category of VoIP, there are significant differences.
For business users, we've previously compared the VoIP options of Ooma Office versus Verizon Business.
Ooma vs. Verizon: VoIP Home Phone Service
There's no doubt that Verizon is a major player for phone service. Created in 2000, it's currently the second largest telecom company in the United States, following AT&T.
On the other hand, Ooma has a 15-year history of providing internet phone services. It's been praised as an excellent and high-quality solution with affordable rates. PC Magazine named Ooma Telo an Editor's Choice for VoIP services with the summary saying, "Ooma offers attractive, functional home VoIP hardware, an excellent mobile app, economical pricing, and good call quality."
CNET also had a positive review, saying, "Ooma Telo will make you love your landline again." Its summary said, "Ooma one-ups cable company internet phone plans with better call quality and a basic calling plan that starts at free (before taxes).
Ooma vs. Verizon: Calling Features and Tools
To understand the differences between Ooma and Verizon Fios Digital Voice, we compared the features of the two services. Each provides a strong set of essential tools including caller ID, call waiting, voicemail, call forwarding, three-way calling, spam blocking, do not disturb, call logs, backup number, and more.
Mobile App
A key point of difference between the two services is how they each accommodate a user's need for mobility.
With Ooma, the free calling app lets you easily access your phone service through your mobile device. This means that if you're at work, you'll know if your child's school is calling your home phone line. It also means that if you're on vacation, you'll know about a vet appointment that you forgot to cancel. Plus, you can use the app to check your home voicemail or access Ooma's affordable international calling rates even when you're not at home.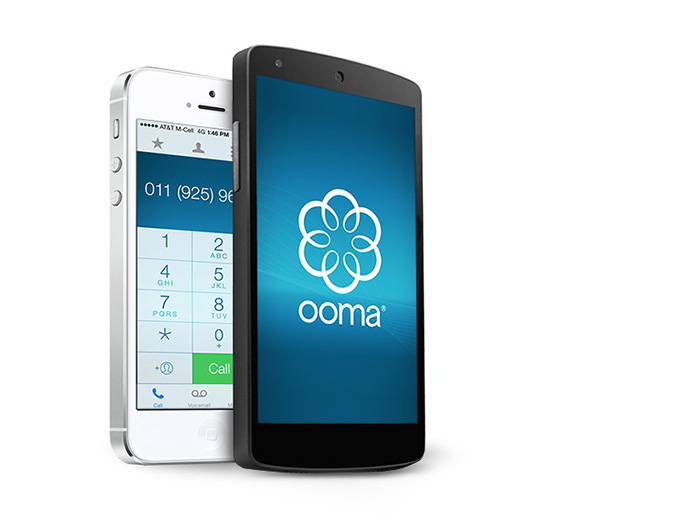 Comparatively, Verizon doesn't advertise a calling app. You can use the Verizon My Fios account to listen to voicemail, review call logs, and manage your account. However, to make calls, you're limited to your home phone, your TV, or through the website. Using the website to make calls may not be as convenient as an app, but you can use it for remote access. It does take a few steps though. First, you have to log in, and then click "Manage your phone." Then, in the "Call History" section, there's the option to "Place a Call."
Rather than needing to log into a web portal, Ooma's mobile app provides real-time access to your phone service. You'll see when calls come in, and Ooma Premier subscribers can use the app to place outgoing calls.
Emergency Access
Another key consideration for VoIP phone service is how it accesses 911 during an emergency. It's easy to take 911 access for granted, but there are widespread problems in how different phone types access emergency systems.
Ooma provides all customers with advanced 911 access. This means that instead of emergency calls being routed to a national call center, as many services do, 911 calls made with Ooma are automatically routed to your home's local 911 dispatcher. Additionally, Ooma transmits your home address to emergency services, which can save valuable time during a critical situation.
Verizon does offer 911 service, but it doesn't advertise the advanced 911 functionality that Ooma describes.
Ooma vs. Verizon: Plans and Cost
Verizon Fios Digital Voice isn't listed online as a stand-alone service and is only advertised as part of a package. Additionally, it's only available in the select metro areas that offer Verizon Fios.
The advertised Verizon packages of phone, internet, and TV start at $79.99 per month, but it's unclear how much of that rate is for phone service. In the fine print, we learn that these rates require a two-year contract, and this promotional pricing expires after the two-year term. While using the service, there could be additional charges such as an equipment fee of $12 per month for a router. This means that a two-year contract including router charges would cost you $2,207.76.
Comparatively, Ooma Telo service is contract-free, has low monthly rates, and has no artificial "teaser" rates that go up when a contract ends.
Ooma offers two service plans. The first is Basic Service, which provides unlimited calling within the United States and a basic set of calling tools. There's no service cost, and you only pay the applicable taxes and fees, which can be about $4 per month, but vary by location.
Ooma's Premier Service is a more comprehensive phone plan with unlimited calls within the United States, Canada, Puerto Rico, and Mexico, plus a wide set of advanced tools. For an additional $9.99 per month, Premier customers have access to features such as Instant Second Line, mobile calling, smart home integrations, and more.
Using Ooma's affordable phone service does start with a one-time hardware purchase of the Ooma Telo for $99.99 MSRP.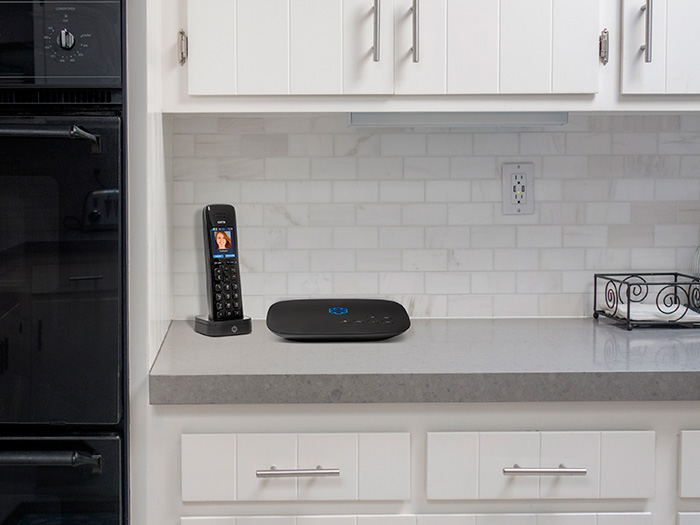 In total, the cost of Ooma Premier phone service for two years, including the hardware purchase, would be $339.75 (not including taxes and fees). Since we have no figures for Verizon's VoIP phone service outside of the package, we cannot make a price comparison between the two. However, when we compare Ooma to Verizon's traditional landline service, which can be over $60, Ooma's VoIP service would be a 53 percent savings.
Ooma vs. Verizon: Conclusion
When comparing Ooma and Verizon's VoIP phone services, Ooma's mobile app provides a clear advantage for users who want strong mobility tools. Access your Ooma phone with just a few taps, get real-time access to answer incoming calls, and more.
The advantage of Verizon VoIP home phone is that your phone is bundled with your internet and TV. However, the disadvantages are that you're locked into a two-year contract to get the best rates, and the Fios offerings are geographically limited to select metro areas, mostly in New England and the Mid Atlantic.
Because Verizon's plan is advertised as part of a bundle, we're unsure of who would win in a cost comparison. We do know that Ooma's low monthly rates for basic service are in the range of $4 to $6, meaning that users could see a 53 percent savings compared to Verizon's traditional landline service. Ooma users typically save $1,166.73 on phone service in three years, and you can use our savings calculator to find out how much you could save on phone service.
Learn more about Ooma Telo phone service to see why people are switching.
*Prices and service as of January 2019