The Christmas markets of Poland are festive events. Decorated with twinkling lights and often set in historic neighborhoods, they're a Christmas tradition for families and friends. Typically, visitors stroll through the markets, shopping for gifts of hand-painted pottery, sipping mulled wine called grzaniec, purchasing holiday wreaths, and sometimes even taking a ride on a horse-drawn carriage through decorated streets.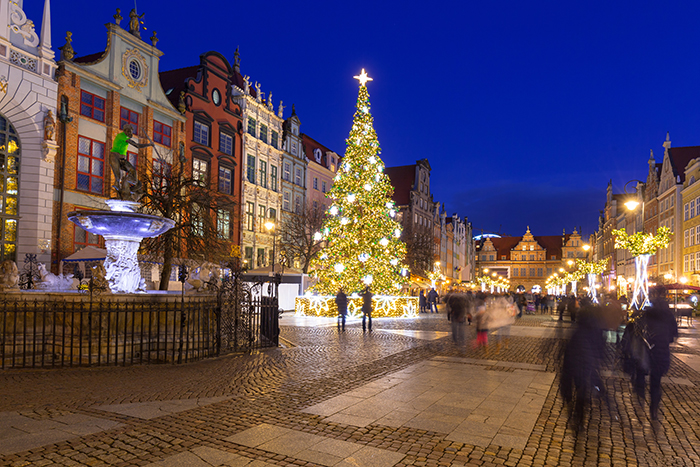 Whether you're visiting the holiday markets in Poland or you're nostalgic for the festive scenes of carolers and gingerbread, the Polish Christmas markets can be a time to connect with family, both near and far.
Even when you're far from your loved ones in Poland, you can stay connected with an affordable international calling plan. Find out how you can use Ooma phone services to make unlimited calls to Poland and have seamless international phone service when you're traveling overseas.
Staying Connected to Poland with Unlimited International Calling
Ooma's unlimited International calling plans start at just $9.99 per month.
With the Ooma World plan, you get unlimited minutes to landlines in over 60 countries and to mobile phones in over 10 countries. All landlines in Poland are included in this plan, and calls to a Poland-based mobile phone are charged at Ooma's low standard rate of $0.29 per minute.
The Ooma World Plus plan expands your global access to include unlimited minutes with both landlines and mobile phones in Poland. In total, this plan includes unlimited calling to landlines in over 70 countries and to mobile phones in over 40 countries.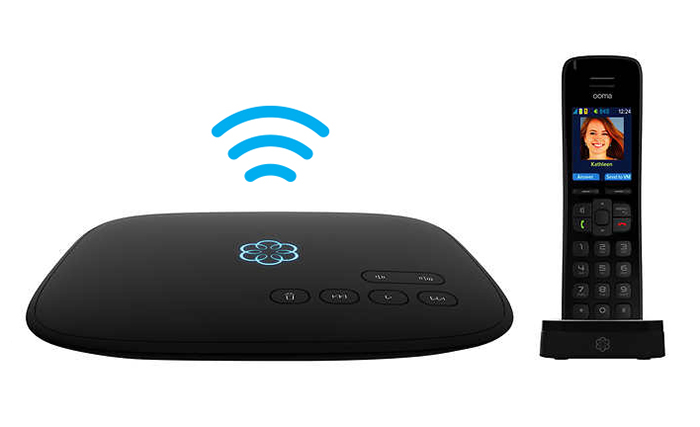 Using Your Ooma Phone Service When Traveling to Poland
Ooma customers can use Ooma's free calling app to access their Ooma phone service when they're away from home.
The calling app won't replace the native phone number on your device. Instead, it gives you an alternate way to make phone calls. Using the Ooma app can save you 90% on international rates, which can be costly with traditional cellular phone service.
No matter where you are, you can use the app to make unlimited calls to U.S. numbers or to check your voicemail. Ooma Premier subscribers can also receive calls on the app. The app does use your device's internet connection, so connecting to Wi-Fi can help you avoid cellular data charges.
Whether you're at your hometown Christmas fair or you've traveled to the Christmas markets of Poland, the Ooma app lets you access your affordable calling rates when it's most convenient for you.
Attending Polish Christmas Markets
Typically open from early morning until late in the evening, the Christmas markets in Poland often start at the end of November. If you're traveling to Poland this Christmas season, consider adding these events to your travel itinerary.
Krakow's Christmas Market begins on November 30 and lasts through December 26. Expect the historic setting of Market Square and Old Town center to be bustling with shoppers, decorated with Christmas lights, and likely dusted with snow.
The Christmas Market in Gdansk begins on December 2 and continues through December 23. With the cobbled streets of Targ Węglowy transformed into a quaint Christmas village, there are opportunities to shop for gifts, taste traditional foods, and ride a Venetian carousel.
The capital city of Warsaw has several Christmas markets. The Barbican market in Old Town begins on November 25 and has traditional foods, hot drinks, and a Santa Claus hut. The Christmas market in Commercial Centre begins on December 1 has handmade jewelry, winter gifts, and decorations. The Hala Gwardii market and the ZOO Market both begin on December 15, offering two additional holiday markets as the Christmas holiday approaches.
Find out how Ooma's unlimited International calling plans offer an affordable way to connect with friends and family this holiday season.