Ooma Enterprise VoIP Desk Phones
Call
866-467-6935

, Let's Talk
---
We'll follow up with you in one business day.
Thank you!
We'll be in touch shortly.
State-of-the-art IP desk phones for your Ooma Enterprise unified communication solution.
Select several top-quality desktop VoIP phones that integrate seamlessly with your Ooma enterprise communications solution. These specially designed phones offer a host of call processing features that will surpass what you've come to expect from a standard desk phone, including voicemail, call waiting, call forwarding and more. Each of these models will help improve productivity and give your users an experience they will love.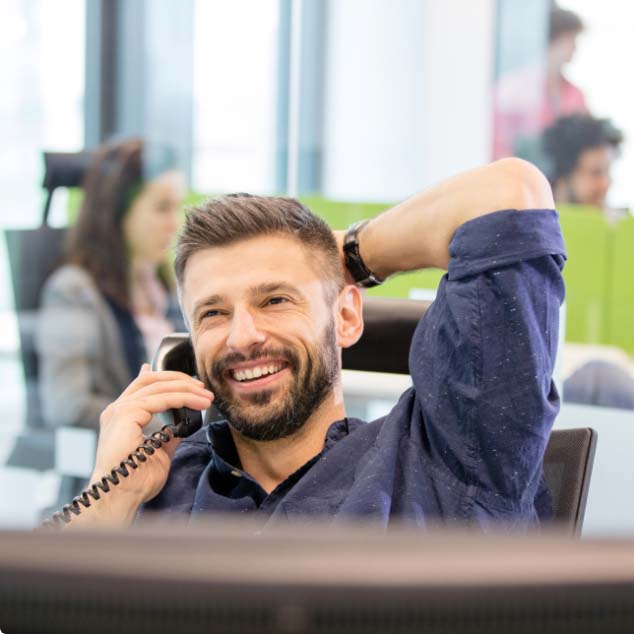 Getting started
We pride ourselves on zero-effort provisioning. We do all the heavy lifting on the back end. Once you receive the phone, you just plug it in, and it works. It won't matter where you are — in your office, a remote location, or at home. As soon as it's plugged in, you'll be prompted to log onto the network, then you can begin calling immediately.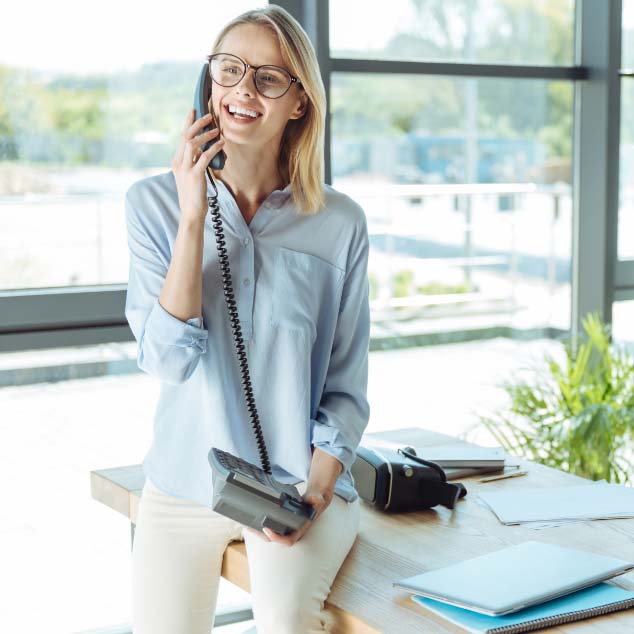 User experience
Ooma Enterprise features take a different approach to the IP desk phone compared to other providers. We've tailored the user experience to integrate with our platform so that it provides context-sensitive information on the phone interface. The net result? An easier experience for your users to accomplish what they need versus the basic functionality that the other hosted VoIP providers deliver through their IP phones.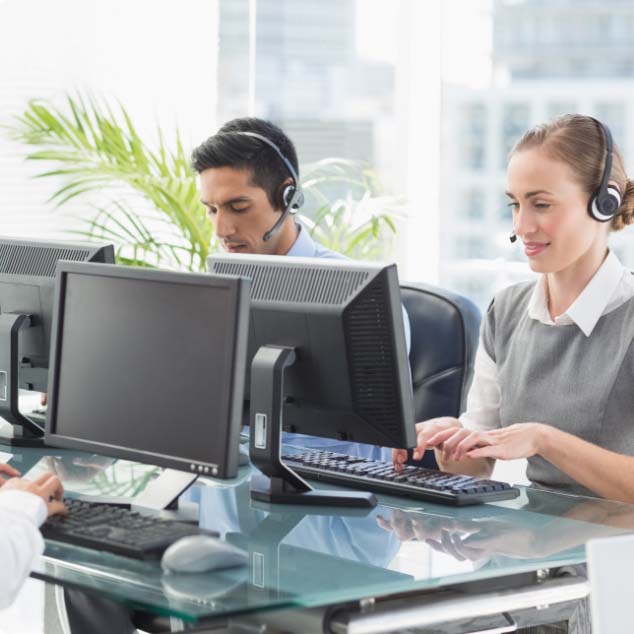 IP phones
Our phones are tested extensively for functionality, compatibility, call quality, and durability. They are guaranteed to work with the Ooma unified communications solution. From a limited feature "common area" phone to a feature-rich model for the most demanding user, we have a model to fit your needs.
To get more information about Ooma Enterprise IP phone options, speak with one of our experts today.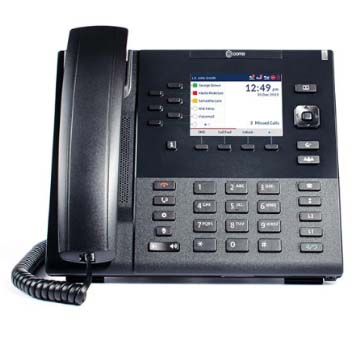 6867
Designed for the enterprise user, this fully-featured desktop phone offers flexibility and reliability for those with heavy phone and network requirements. Includes support for up to 24 lines when connected to an expansion module, a large 3.5" color backlit LCD display, 6 programmable keys, and 4 programmable context-sensitive keys.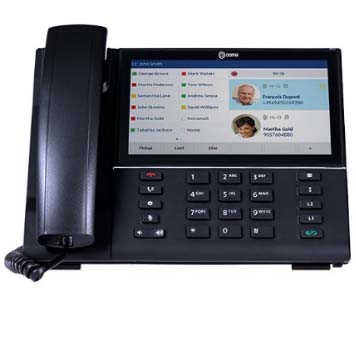 6869
Designed for the power user with heavy demands, this SIP phone is a robust device with maximum functionality. Includes a large 4.3" 480×272 pixel color backlit LCD display, 12 programmable soft keys, 5 programmable context-sensitive keys, and support for up to 24 lines.
6873
The power of touchscreen technology meets flagship functionality in this top-of-the-line SIP phone. Includes a large 7-inch touchscreen color display: 800×480 pixel LCD, touchscreen keyboard with a choice of expansion modules, crystal-clear HD audio, and up to 24 lines with two dedicated LED line keys.
Beyond the Desktop
If you don't want a desk phone or need to be connected when you are on the go, the Ooma Enterprise softphone is right for you. Our softphones work on Android and iOS devices. Softphones can be installed on your laptop, desktop, tablet, or mobile phone.
Ready to take your business communications to the next level when you are in the office or out? Chat with one of our experts today.
---
Enterprise Communications Features
Get exactly what you need and nothing you don't using Ooma's custom-built communications platform.