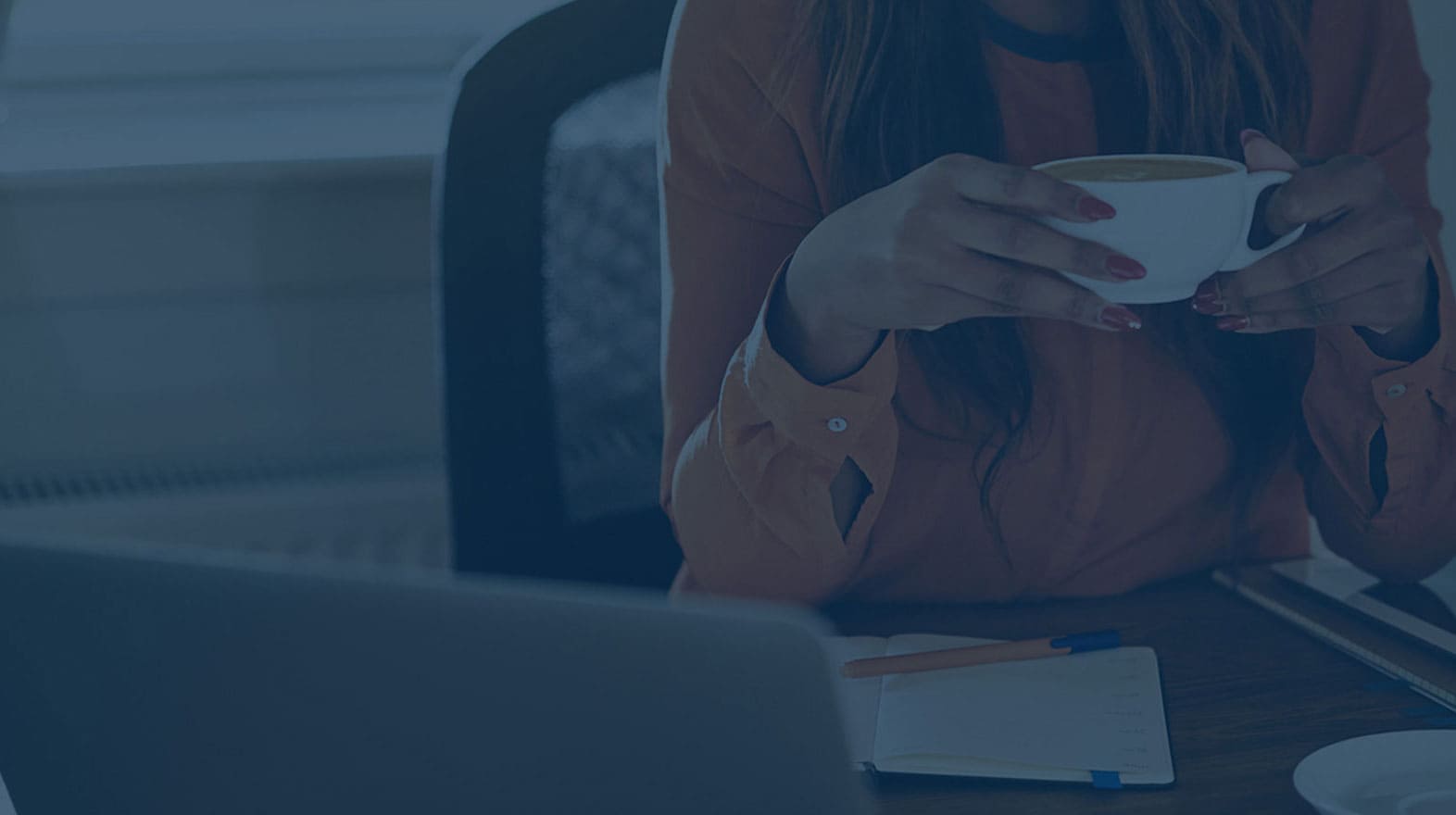 Voice over Internet Protocol (VoIP) is the method for delivering phone calls over the internet using "internet protocol" (IP). IP signals can travel the public internet, telecom carriers, and office networks, meaning VoIP can transmit pretty much anywhere.
Until about 40 years ago, telephone calls were made via the Public Switched Telephone Network (PSTN) over physical copper wiring and switches. With the invention of VoIP in the mid-1980s, phone calls could be made over the same IP data networks that your computer (and now smartphones and tablets) uses to send data.
You are likely familiar with many common consumer VoIP applications such as Skype, Google Hangouts, and Apple FaceTime.
---
How VoIP works
VoIP technology digitizes analog voice signals data packets that look like 0s and 1s over networks. Data networks have much more bandwidth than traditional copper telephone lines, giving VoIP communications the advantage of high definition audio and adding the flexibility and capabilities of the internet.
Data is encoded and routed in various ways depending on the VoIP provider, but the industry standard is Session Initiation Protocol (SIP). SIP defines the messages sent between endpoints and it governs establishment, termination and other necessary aspects of a call. SIP can be used to transmit information between just two endpoints or many.
In addition to voice, SIP can be used for video conferencing, SMS (text), instant messaging, file sharing and other applications. SIP has been developed and standardized under the auspices of the Internet Engineering Task Force (IETF).
---
The history of VoIP
When telephones started to be used in the late 1800s and early 1900s, a switchboard and operator were required to connect calls. Every phone had a physical line connecting it to a central location where the switchboard and operator were located. Callers would pick up the phone and tell the operator who they wanted to call. The operator would then plug the line into the right switch and the connection would be made. This setup became known as the Public Switched Telephone Network (PSTN). This was an expensive and hard-to-scale setup, but it worked for decades. Later in the 20th century, touch-tone buttons eliminated the need for human operators.
In the late 1980's and early 1990's, the introduction of the internet and advances in telecommunication technology rewrote the communications rulebook. As internet access and broadband became widespread, the practice of conducting voice calls online using VoIP technology became thinkable. Since then, VoIP has grown more popular in both consumer and business applications.
---
The business benefits of hosted VoIP
VoIP is now the No. 1 telephone service choice by U.S. businesses. A report on business VoIP usage by Software Advice notes that approximately 36% of companies are using VoIP today for their business communications needs. There are a number of compelling reasons why so many have made the switch:
Lower cost is perhaps the most appealing business benefit of VoIP communications. VoIP phone systems tend to be far less expensive than traditional on-premise systems for both local and long-distance calls. If you choose a cloud-based system, you'll save even more money on hardware and implementation costs. Companies using VoIP can also reduce upfront capital expenditures because cloud VoIP systems are paid on a monthly basis.
VoIP technology is easy to deploy and manage
+
The vendor takes on the responsibility for managing the network and equipment. You simply access a convenient web portal to handle adds, moves or changes to the system's configuration. You can use IP phones, web-based softphones, or even mobile devices.
VoIP scales up or down in an instant
+
You might not know exactly how many employees you will have next year or five years from now. With VoIP, you don't need to guess. You can simply add or remove users as necessary, so you pay for only what you need at the moment.
VoIP phone calls can be directed anywhere
+
VoIP calls can be directed anywhere in the world. Employees working from the road or home can be just as connected as those in the office. Calls are easily transferred from one location to another to make the most effective use of every resource.
VoIP features go beyond voice
+
You get all of the features that you'd expect from a traditional phone system, plus the ability to leverage additional features such as video, application integration, call data records, presence, text, instant messaging, and more.
VoIP integrates with other business systems
+
With a VoIP solution, you can integrate your calls with your business's customer relationship management software (CRM), allowing you to get more information about who is calling and what actions they're taking before and after engaging with your business via telephone. Screen pops and screen transfer features help your agents deliver better customer service and work more productively.
We are happy to help you learn more about our hosted VoIP solution and discuss the specific ways in which this technology is a good fit for your business.