Knows Friend from Foe
Packed with artificial intelligence, Ooma Butterfleye can recognize friends, family and pets from strangers.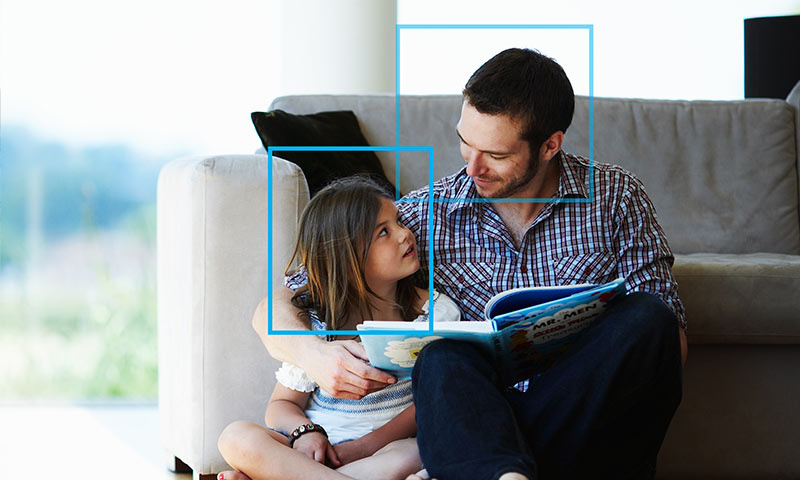 How Facial Recognition Works
Give a name to each face recognized by Ooma Butterfleye.
After the face is seen around 3 times, it will automatically identify the person or pet.
Ooma Butterfleye will then send customized information and videos around the recognized face.
Why Facial Recognition? Many security cameras on the market send alerts for all unexpected motions and sounds in your home, which can lead to false alarms. Every time your kids come home from school or your dog barks, you'll get an unnecessary alert sent to your phone – and more interruptions to your day.
With Ooma Butterfleye's facial recognition technology, the camera will differentiate between family and strangers, so you'll only get alerts about home security events that should actually raise red flags – such as intruders entering your home.