Cutting your hair at home, if you'll pardon the pun, just doesn't cut it. When shelter in place shut down hair salons in March, The Wright Cut didn't want to lose touch with clients who were calling repeatedly for updates on when they could once again get their hair professionally styled.
A franchisee of Great Clips, The Wright Cut operates 30 salons in and around Indianapolis, Indiana. Daniel Hendry of Managed IT Solutions , The Wright Cut's tech consultant, used Ooma Office to help fix the problem.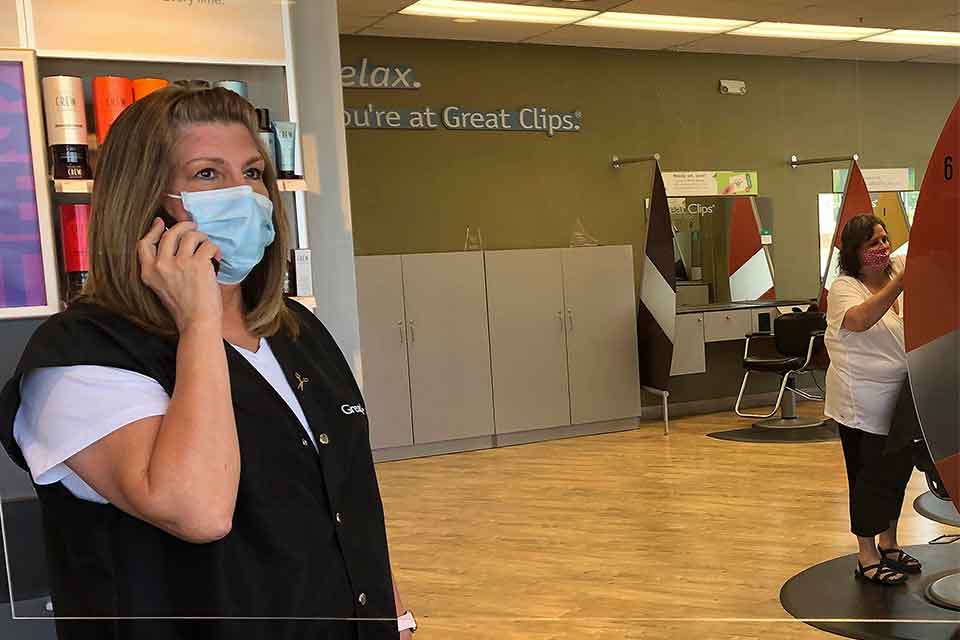 Great Clips salon, operated by The Wright Cut, in Greenwood, Indiana
While The Wright Cut had used Ooma Office in its corporate office for two years, the phones in the salon locations were provided by a local internet service provider and had a very limited feature set. When the salons closed in March, there was no way for managers to get voice messages remotely or easily change the automated greetings to give updates.
Hendry devised a quick and effective solution: Adding Ooma Office lines for each salon and having all calls to the salons forwarded to the new lines. Managers now received voice messages as audio files attached to emails, so they could easily respond to clients.
The Virtual Receptionist feature of Ooma Office, programmed through the Ooma Office Manager web portal, made it easy for each salon to give detailed updates to callers.
"I've installed Ooma Office for ten of my clients because it's easy to set up and because users can often make changes themselves without having to call me," says Hendry. "The advanced features in Ooma Office were especially helpful for keeping The Wright Cut's salon managers connected to their customers."
The Wright Cut salons re-opened in two batches, on May 11 and June 1, creating new challenges. The Virtual Receptionist greetings were now revised to give information on store hours and new rules regarding masks and social distancing.
In some cases, clients have to wait in their cars to keep down the number of people in each salon. Because incoming calls were automatically forwarding to Ooma's Virtual Receptionist, the existing phone lines in the salons remained available for stylists to call clients when a chair is ready for them.
"We were truly bombarded with phone calls when the salons first reopened," says Deb Currey, chief financial officer for The Wright Cut. "It was a big relief when we were able to add Ooma Office at the salon locations. We weren't missing calls, we were able to advise our customers of our hours and protective requirements, our salon phones weren't constantly interrupting our stylists as they worked, and our receptionist was able to call customers to let them know it was their turn to enter the salon."