Hosted PBX (Private Branch Exchange) is a great example of how the digital era has transformed the way businesses communicate. Remember the clunky stationary phones that tied you to your office desk? And how it took a customer service call to dispatch a technician every time someone moved into a different office?
Thankfully, cloud-based internet phone systems, which make hosted PBX systems possible, are changing all that.
Voice over Internet Protocol (VoIP) phone systems offer many advantages over their landline counterparts. Today's employees expect their communications tools to work seamlessly wherever they're working–in the corporate office, at home, or on the road. Workforce mobility is essential for survival. Hosted PBX provides both small and enterprise-level companies a platform that is cost-effective, easy to set up, and can easily scale as your company grows. This guide will explain what a hosted PBX phone system is, how it works, how it can help your business, and how to switch from a traditional PBX system to a hosted PBX.
1. What is hosted PBX?
Hosted PBX is a cloud-based, remote-operated business phone service. It is sometimes referred to as unified communications as a service, or UCaaS for short. Traditional PBX systems require businesses to own and maintain their phone system through a call controller or server. Hosted PBX systems deliver business phone solutions through their internet connection to the cloud. The cloud connectivity makes it possible to manage and maintain the hosted PBX phone system virtually.
While hosted private branch exchange (PBX) systems are tailored for businesses rather than home phone use, hosted PBX systems are similar to the home phone systems that internet providers have offered for years. They both provide communication through VoIP delivery. But hosted PBX systems offer additional benefits that most individual residents don't need.

2. How does hosted PBX work?
Unlike traditional PBX systems, which transfer a signal by landline, hosted PBX phone systems carry the user's call signal across the internet digitally on their VoIP-connected device in real-time. There is no noticeable delay. Here's how it works:
Your business connects to your PBX host.
Users can make calls from their VoIP business phone, computer, or mobile phone.
The VoIP device converts an analog voice input into digital packets to form an audio signal.
The PBX system routes the call through the internet to the service provider.
The audio signal is converted back to match the destination format so that the person on the other line can hear it.
The call is then delivered.
While it may sound technical at first, the call-processing mechanism is essentially the same as it has been since the invention of the telephone. The main difference is that the hosted PBX call is delivered via the internet instead of over a copper phone line.
3. What's the difference between traditional and hosted PBX?
We've just explained the technical details, but you'll want to know the advantages of a hosted PBX system. Here are the tangible markers that separate traditional and hosted PBX.
Traditional PBX:
Requires on-site equipment and hardware that must be maintained in part by the business.
Does not allow employees to connect on their mobile devices, restricting workforce mobility.
May not integrate with your other company software, like customer relationship management (CRM) tools.
Costs more than hosted PBX.
Hosted PBX:
Eliminates the need for on-site equipment or maintenance, freeing up space, time, and resources.
Automatically updates to the most current software versions available, saving the hassle and cost of continually chasing upgrades.
Empowers employees by enabling them to work outside the office and still connect to a single phone system.
Delivers superior signal quality for your business and customers.
Merges with existing company software like CRM, giving your staff immediate access to customer information, thereby improving customer service.
Is less expensive than traditional PBX systems.
4. How can hosted PBX help your business?
Even a general overview clearly demonstrates how hosted PBX is better suited to your business than traditional PBX systems, but let's take a more in-depth look at what you can expect to get from your hosted phone system.
---
Features and benefits
Remote resolution
Neither budding small businesses nor enterprise-level organizations have time to worry about managing their phone system — which is exactly why the unified communication as a service (UCaaS) industry exists. By switching to a hosted PBX system, your business can enjoy the most up-to-date software without any installation on your end and can eliminate the time, spatial, and financial drains of bulky equipment and ongoing maintenance.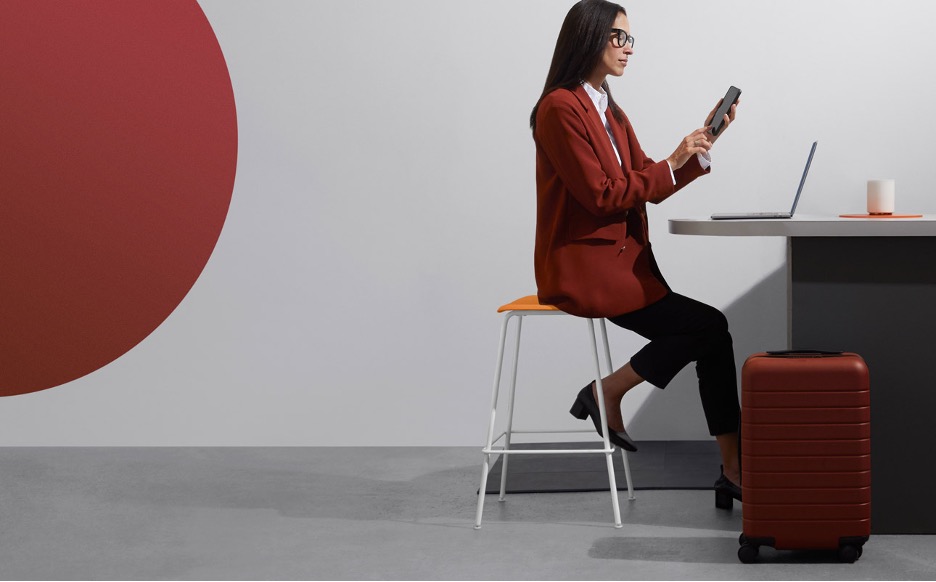 Workforce mobilization
Whether they're on-the-go sales members, mobile warehouse managers, or a customer-support staff member who works remotely, modern-day employees are no longer restricted to the office. As the trend toward a remote working environment continues, enabling your team to work on the move may prove an essential part of your company's growth. Hosted PBX allows sales members to take calls from anywhere instead of having to call customers back and risk losing clients, and it can send calls to supply managers on both their desktop and mobile devices to ensure messages are delivered. Increased mobility makes for happy employees and more satisfied customers.
Platform consolidation
Traditional PBX requires multiple communication platforms to keep all departments connected, which can sap corporate efficiency. Choosing among the various video conferencing tools, messaging systems for desktop communication, and email can be a headache, not to mention expensive. With hosted PBX systems, you can stay in touch with your team with status updates, video conferencing, audio conferencing, voicemails, emails, or team text messaging, all from a single platform. With all your communication channels in one place, you'll be able to keep everyone on point.
Improved reliability
VoIP phone systems not only deliver a unified communications platform, but they also reduce the risk of dropped calls. Ooma's hosted PBX systems boast multiple redundancies and route to seven data centers worldwide (San Jose, Chicago, Vancouver, Toronto, London, Tokyo, and Melbourne), ensuring your calls are dependable no matter where they are made. As a result, your signal reliability won't be hindered by high internet traffic or susceptible to local outages and disturbances. Every call counts in today's business world. Catch them all to maximize your profits.
CRM integration
Whether you're using Salesforce, Zendesk, or some other software, chances are you're already using at least one hub to manage your customer data. Traditional PBX functions as its own entity, neither providing nor receiving feedback from CRM resources. This means customer support staff must spend valuable time tracking down information, like phone numbers and account records, before they can offer any help. Hosted PBX systems can be integrated into existing CRM software, giving support representatives and sales members the data they need to solve customers' problems sooner and become more productive.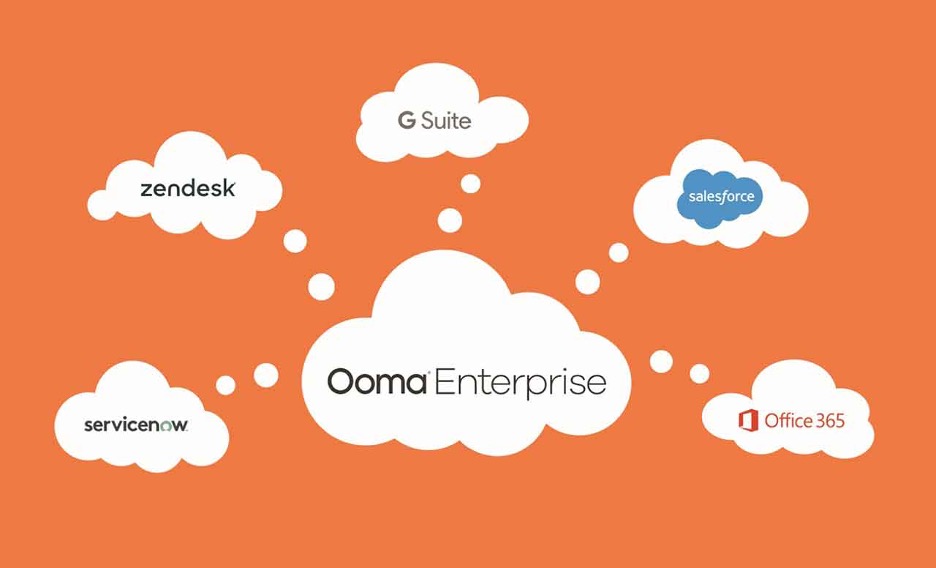 Improved customer support
Customers expect and deserve quality customer service. Traditional PBX offers customers little more than the frustrating option to leave a voicemail if the person they're calling isn't available. Hosted PBX systems deliver call center solutions geared toward improving customer satisfaction. Skills-based routing directs customers to the person who is most likely to help them and increases first-call resolution rate. If callers get disconnected and call back, intelligent reconnect can automatically transfer them back to the person they were talking with or move them up to the top of the queue. Innovative support solutions like these will make customer experience an asset, rather than spark a social media nightmare.
---
While this list is not exhaustive, it offers a solid overview of the values of a hosted PBX.
5. What is the future of hosted PBX?
Both the popularity and capabilities of hosted PBX systems are expected to soar along with technological advances. The 6-year Compound Annual Growth Rate of hosted PBX platforms from 2018–2023 is forecasted to be 14.9%, with a market share that is likely to increase. Here are a few reasons cloud-based business communication systems should penetrate the business phone market even further:
Asia-Pacific startups. As Asia-Pacific countries develop, new businesses will sprout up— and these startups won't have the spare capital or space for traditional PBX phone systems. As a result, hosted PBX use is likely to spread globally, translating into greater market value and more data center ubiquity — and improved signal reliability will spread along with it.
Market segmentation. Hosted PBX is useful for any company relying on a business phone system, and the uses for the technology are as diverse as the industries that employ it. Healthcare, technology, finance, and government are just a few examples. But any industry that depends on rapid response times and quality customer service is a good candidate for hosted PBX systems.
Remote workforces. COVID-19 necessitated greater use of remote work and that trend is likely to continue. Remote work can not only be offered as a benefit to today's modern workforce, but an increasing number of companies are hiring employees across multiple states — and even countries — and asking them to telecommute. To maintain organizational unity, employers will have to create a digital environment that feels enough like a workplace to keep everyone connected. If businesses are going to go digital, hosted PBX will have to be part of the solution.
As much as these trends show the expected rise in hosted PBX usage, they only account for current economic conditions. The digital transformations that could follow unexpected technological breakthroughs make the technology even more exciting, leaving the only question left to be answered: "How does my company make the switch?"
6. How do you convince your company to move to a hosted PBX?
Proposing a switch in your business phone system to a C-suite executive can be daunting. Keep in mind that board members and executives think in terms of statistics and growth, so speak their language when pitching a transition from traditional PBX. Use this strategy to guide you through the process:
STEP 1: Planning
Before you approach your C-suite executives, do your research. Compare all the costs involved in keeping your traditional PBX versus moving to a hosted PBX system. Gather feedback from customer support and sales members that shows how your current phone system might be driving clients away. Do customers complain about long hold times and difficulty connecting with the right person? Share this information with your execs, and they may jump on board faster than you expect.
STEP 2: Rehearsal
Aside from being a hassle, logistical speedbumps create downtime and cost valuable resources. Some SaaS products may result in delays and steep learning curves, but Ooma's cloud communication customer support consultants can commit to your company's successful transition and ensure that implementation takes place without disrupting daily operations. Ooma provides an assigned guide — also known as a Success Hero. Ooma support includes call-testing to make your customer service team feels confident, and video call rehearsals that prevent embarrassing lag in front of your board. Your Support Hero will take every measure to make your hosted PBX system fully functional. After all, that's what hosted PBX is all about.
STEP 3: Briefing
Keeping your board and team in the know about your transition is key. Informing staff of upgrade timelines and software transitions is as simple as a brief for most small businesses. Larger organizations can assign this role to their IT managers and call center supervisors. No matter your company's size, the transition to hosted PBX will be much smoother if everyone is on the same page.
STEP 4: System launch
Once all needs have been identified and the entire team is informed of the change, all that's left is to make the switch to your new hosted PBX system. Your Success Hero will take you from start to finish. Depending on your business, it may be less disruptive to your operations if the launch is conducted on the weekend or at night.
No matter what time of day you make the switch, the important thing is that every member of your team, from the top down, understands how hosted PBX will optimize your business operations. From a worry-free platform and a more mobile workforce to customer support improvement and CRM integration, hosted PBX delivers a low-cost, modern-day solution to business communication. Ooma brings teams together and empowers each member so that you can spend time building your business. Contact our consultants today, and we'll show you what hosted PBX systems can do for your business.
Fluidly move between the office or the road using Ooma unified communications solutions.
Talk to an Ooma Enterprise unified communications expert today.
Call 866-467-6935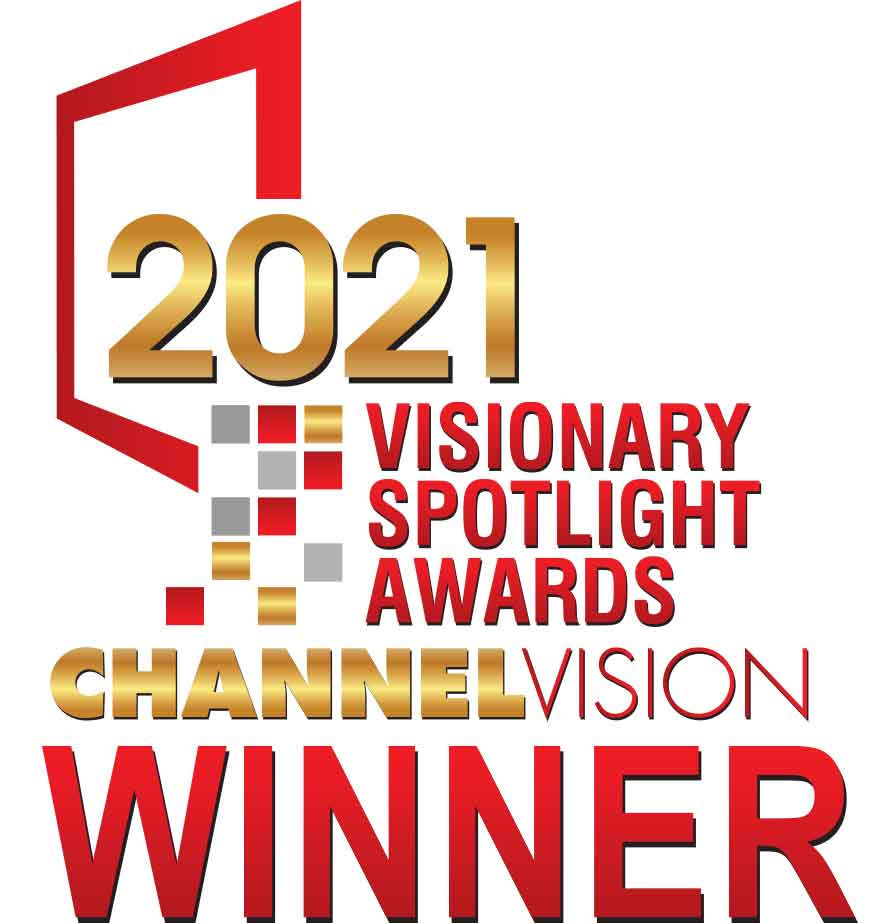 Ooma received a 2021 Visionary Spotlight Award in the hosted PBX category from ChannelVision for our Continuous Voice technology.
Continuous Voice, a feature of Ooma Connect, provides a wireless internet backup for VoIP phone calls to improve audio quality and avoid dropped calls if your primary internet fails.
Business Phone Plans
All three Ooma Office plans begin with more than 50 essential business phone features that empower you to connect seamlessly with customers and co-workers. If your business requires advanced communication features, get more with Ooma Office Pro and Ooma Office Pro Plus.
Feature packed phone system.
$19.95
Per User / Per Month
One Toll-free Number

Digital Fax
Most Popular
Great for team collaboration.
$24.95
Per User / Per Month
Everything in Essentials

Text Messaging

Dynamic Caller ID

Google and Office 365 Integrations

Analytics

Analytics User Leaderboard
Best Value
Robust engagement tools.
$29.95
Per User / Per Month
Everything in Pro

Advanced Call Management

Ooma Meetings Recording

Find Me, Follow Me

Digital Call Deflection

Call Screening
Thank you!
An Ooma Office Sales Representative will be in touch shortly.
866-573-0707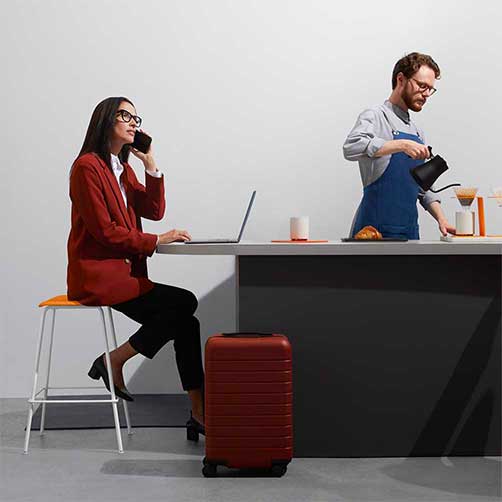 Get a Quote
Upgrade to a smart business phone for only $19.95 per user/mo.