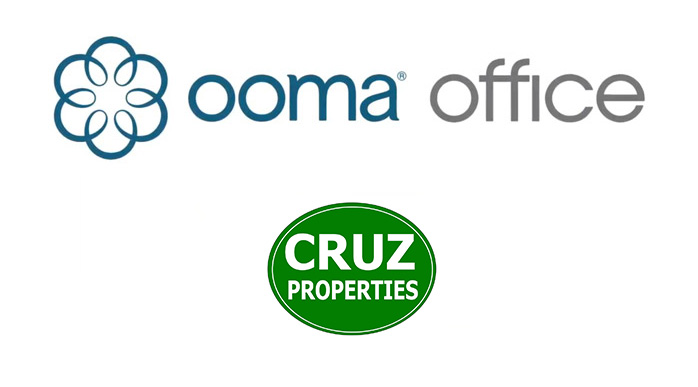 Cruz Properties is a small real estate company in Northern California that specializes in selling land, mountain homes and coastal homes. It should come as no surprise that agents at Cruz Properties set their focus on the beautiful rolling landscapes of Santa Clara and Santa Cruz counties.
Close to Silicon Valley and the Pacific Ocean, this area of the country is known for its premier real estate market. From day one, Cruz Properties co-owners Mike and Ann Scherer needed to stay competitive and clear communication with their clients is a top priority.
Cruz Properties tackles an ever-changing NorCal
real estate market
Buying a home in Northern California is a big life decision, and one that Cruz Properties does not take lightly with its customers. Agents at Cruz Properties belong to local real estate boards. They are also members of the California and National Association of Realtors – both of which require a strict ethics code.
But perhaps just as importantly, Cruz Properties knows Santa Clara and Santa Cruz counties inside and out. Veterans of the NorCal real estate business for more than 20 years, they have seen their share of ups and downs in this region.
There are several reasons why Cruz Properties is still thriving: Their agents treat customers like family, and they are always on top of the latest technology and marketing strategies surrounding real estate in this digital-savvy area. In both of these respects, having a top-notch business phone system to serve their clients is a must.
Communication challenges with real estate
Before Mike and Ann switched to Ooma Office for their business phone service, they had significant communication challenges. For one, phone reception was often difficult to obtain, since many of their properties are located in remote areas. Static often interfered with their calls, and many of the lines in their area were old and had not been upgraded in some time.
Additionally, their previous office phone service didn't allow them to use many of the small business features they wanted. Mike wanted to strike a balance between getting adequate coverage in remote locations, and getting the right tech capabilities he needed for a mostly remote team that's on the go.
How Ooma Office helped boost client communications
at Cruz Properties
Ooma Office ended up being a much more affordable solution, and offered the small business features Mike needed to keep remote workers connected to each other and to clients. One of his favorite features is the voicemail audio email attachments he receives when he is out of the office. Whenever a potential client leaves a voicemail, he will automatically receive an email alert. This way, Mike can prioritize his messages when he is away, and get back to important clients in a timely manner.
Because Cruz Properties is a small operation, they don't have a receptionist who is able to stay at the office and route calls. Most of the time, Mike and the rest of the agents are showing properties or talking on the phone to potential clients outside of the office.
That's why it was very important for Mike and his team to have a way to get back to a caller reaching out to their main office as soon as possible. Previously, Cruz Properties used a local landline company to handle their main office business calls, so Mike wanted to compare both small business features and price when he was ready to make the switch.
Since signing up in early 2017 for Ooma Office, Cruz Properties' business calls have always been clear. As for setup and the customer service, it took "no time at all" for Cruz Properties' main line to get up and running, according to Mike.
If you want to see how you can save more on office phone service and get great features tailored to small businesses, check out Ooma Office's home page for more info or contact a member of our sales team by chat or by phone.
Learn more about Cruz Properties by visiting their website.
"
We don't have somebody full-time who stays in the office … so it's very important that we'd be able to get back to a caller as quickly as possible.
"
We were with the local landline company, so I wanted to compare. The price was much lower and offered more features than what I currently had.
"
Since I've had Ooma for one year, the reception has always been clear.
The Business Phone Service with No Contracts. Ever.
Whether you have 2, 20, or 200 employees, you can rely on Ooma for an effective office phone system. Ooma Office is built for small businesses.
No contracts. Keep your number. Virtual Receptionist. Extension Dialing. The features go on and on. All of this for $19.95 per month per user. It's no wonder we keep winning awards.
Call 877-959-6662 today.
Get Started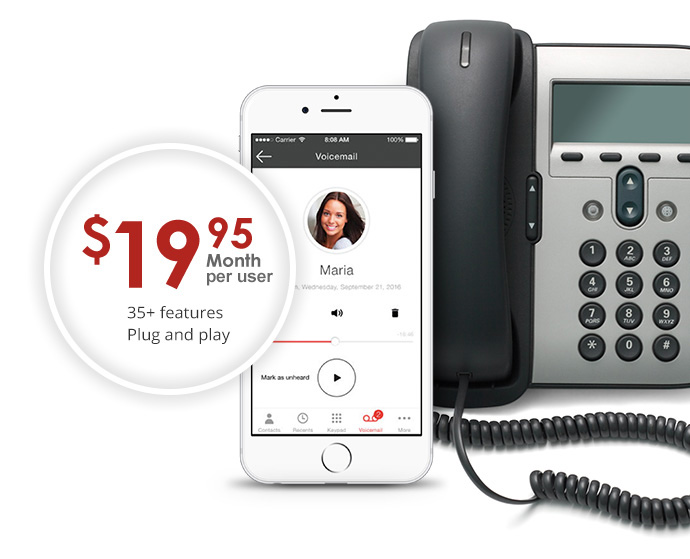 Choose your starter pack: Get Ooma Base Stations and use analog phones OR upgrade to any of the IP phones we support.