With Ooma's new white-labeling opportunity, IT partners have a prime opportunity to put their brand on our highly rated service. It starts with the award-winning Ooma cloud phone service, with Ooma Office for small businesses and Ooma Enterprise UCaaS and call center for large firms. However, the advantages of becoming an Ooma partner go beyond these top-quality cloud business communications systems.
Learn five ways that Ooma's white labeling program can give you a competitive edge.
1. Ooma Gives You Control
With Ooma's white-label offering, you have an unprecedented level of control over the product, client relationship, and customer lifecycle.
When you own the customer experience, you can create the perfect match between the customer's needs and phone system. With Ooma, you have the functionality and flexibility to meet customers' challenges quickly and seamlessly. For example, does your customer have a problem managing call volume spikes? Deploy ring groups so that multiple staff members can answer when needed. Does the customer have a situation where remote workers need to stay connected? Give your customers Ooma pre-configured remote IP phones that they plug in and log in to their complete business communications system from their home offices. Or, they can download the mobile app to use from their cell phones when on the go. Does your customer need a particular call flow in its contact center, with interoperability into other SaaS systems to streamline workflows? You have the ability to customize call flows with drag-and-drop simplicity and then integrate UCaaS and call center data with CRM, AI, and other systems. You deliver unique business benefits that make you an invaluable resource while you build your professional services practice and revenues. It's a win-win for both you and your customers.
Check out this use case for examples of how easy it is to custom-fit Ooma's communications solutions to your customer's business to help drive competitive advantages, customer loyalty, and revenues.
Moreover, you have control over your pricing. Ooma offers preferred value-added reseller (VAR) pricing that's very attractive to your customers. You can fully broker deals, manage your margins, and respond to local market conditions. Ooma also provides easy tools to manage billing and tax collection; so, even while you're in control, you still have support.
2. Ooma Makes You Look Good
When you offer your clients a high-quality solution, you build trust and loyalty. Ooma has built its reputation as a top-notch phone service that 's very easy and reliable, so you provide a great service that doesn't require you to spend a lot of time on deployment or training.
Ooma's quality of service results in a great experience and satisfied customers. For the past six years, Ooma Office has been named the #1 VoIP phone service in PC Magazine's Business Choice Awards. It scored above all other competitors in overall satisfaction, call quality, reliability, management, set-up, tech support, and likelihood to recommend. Nobody else has a track record like that!
As one IT consultancy owner explains in the video below, an on-site issue means that your neck is on the line. Ooma's easy-to-use interface provides the tools for you to comfortably troubleshoot or manage requests. If you need help, Ooma has your back with 24/7 customer support. Other providers may treat you like a number, but with Ooma, you're a partner with a support team that's committed to your success.
3. Ooma Saves Your Clients Money
Businesses that switch to Ooma could see a 71 percent savings on their monthly phone bill.
With traditional service from a major phone provider, small businesses could be paying a monthly average of $69 per user. In contrast, Ooma Office has a monthly cost of only $19.95 per user.
Even though customers are saving, Ooma includes unlimited calls within the United States, Canada, Mexico, and Puerto Rico, a company line and direct dial number for each user, unlimited lines so callers never get busy signals, and much more.
In the case of one sample business with three users, savings with Ooma Office could be more than $6,000 in just three years. When you're working with potential customers, use the Ooma Savings Calculator to find out exactly how much they could save with Ooma.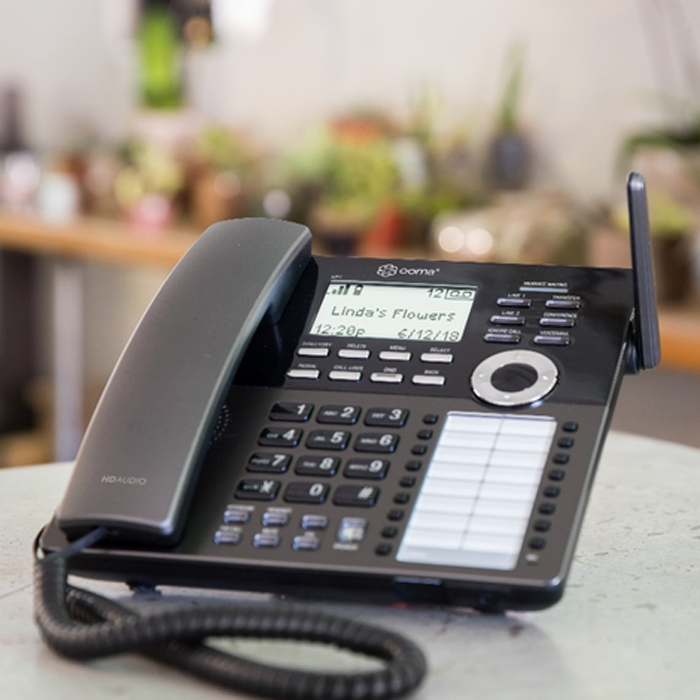 4. Ooma Is Fully Customizable
As the business sizes of your customers increase, you'll likely face an increasing amount of functionality specifications. Ooma Enterprise's complete customization helps you avoid having to respond to a customer request by saying, "That's not possible."
As Glen Simon of Country Communications explains, "I can focus on providing the service my customers want instead of trying to force a 'one-size-fits-all' solution down their throats."
In the below video, one Ooma Partner explains how Ooma's customization translated into a real-world solution. Rob Harrison of DigiFX Networks says that a multi-line restaurant group had a unique telephone need. Ooma "actually made a flashing-light indicator system completely from scratch just to match what this client needs. And it came fast, and impressed the client, and really made us look good."
5. Ooma Helps You Grow Your Business
Rob Ferrer, vice president for Ooma Business sales, noted, "Many telecommunications providers treat channel partners like sales reps whose only purpose is generating leads, telling them what to sell and inserting themselves into relationships with end customers. The channel program we've built for Ooma Enterprise, including the white-label program, is intended to build true partnerships where a VAR's success is our success."
Built into Ooma's partnership program are additional marketing opportunities specifically designed for the VAR channel. There's also a dedicated sales training and partner support line. In addition, channel account managers are available to assist you with larger deals and technical training.
Mark Buikema of the Trispective Group explained that Ooma offers an unparalleled level of support. Rather than being barely responsive to his needs, Ooma is proactive about helping him succeed. He said that his relationship with his Ooma rep drives his business. "I'm getting calls two or three times a week asking, 'How can I help you, Mark? How can we help Trispective? How can we help your business?' When you can have that kind of response, and partnership, as we have with Ooma Office, that is huge."
Learn more about the Ooma Partner Program to get started bringing Ooma's powerful business phone service to your customers.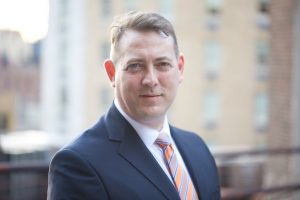 David is currently the head of channels at Ooma with the unique opportunity to develop a go to market program that can fit with any type of partner. Prior, he was a leader in building out a channel at Office Depot with a Managed Services offering. Recognized as a two times Channel Chief by CRN, he is an established leader in the Channel having led efforts to build, expand and grow opportunity engagements and revenue. With his 15+ years of experience in UCaaS/Hosted VoIP at companies like ShoreTel, Fonality and M5 Networks, he has helped partners identify and take advantage of revenue opportunities.