The # 1 VoIP Office Phone
Save up to 60% over your current provider. Traditional land lines are between $40-$50 per line per month. We offer unlimited lines with our service at $19.95 per user (phone extension) per month.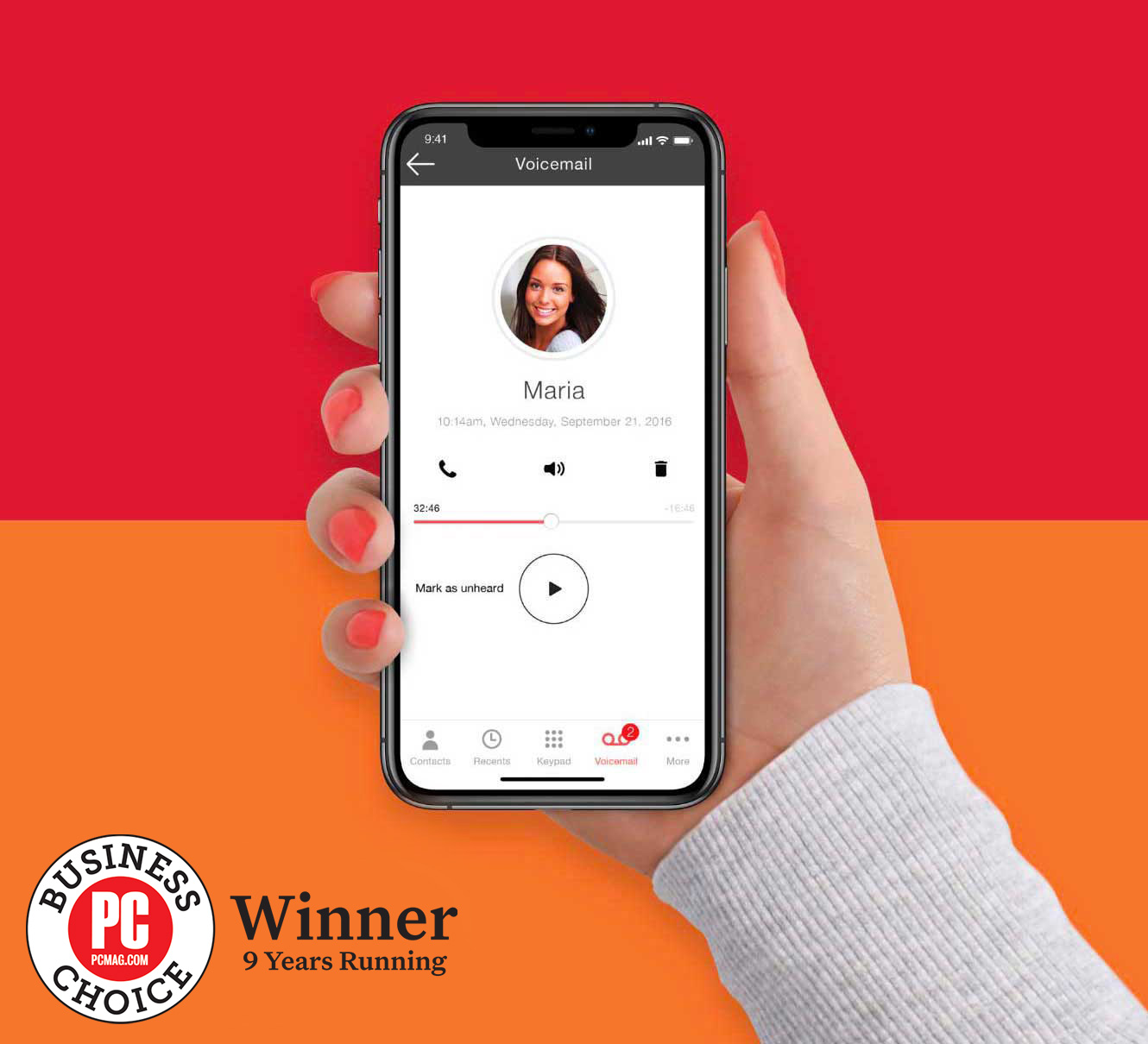 Ooma Office is Ranked Highest Among Competitors.
For an unprecedented seventh year in a row, the readers of PC Mag ranked Ooma Office as the #1 office phone system for small business.
Call 877-621-0515 today.
Business Choice: VoIP Services 2020
Ooma Office vs. Key Competitors: Overall Satisfaction
What our customers say:
"Our monthly expenses dropped over $100/month with no loss of functionality or features."
– Rick Norris, First Presbyterian Church
"The service is much better and the features Ooma offers are more flexible than we ever got from Comcast."
– IDEM Safety Switches USA
"So easy it was hard to believe. And upgrades and help is just a call away."
– Santa Fe Art
Ooma Office Pro provides a convenient desktop app so you can use your business phone system right from your computer.
(requires Ooma Office Pro). […more]
---
Our FREE Mobile App allows all of your on-the-go workers to use and manage their business phone calls from their smart phone. […more]
Automate how you manage incoming calls. Route and message callers and set up multiple menus so you never miss another business opportunity. […more]
---
SMS Messaging
Receive and send text messages to customers from your business number through the Ooma Office mobile app.
---
Stop worrying about spam calls. With call blocking, prevent telemarketers and spammers from reaching your business
(requires Ooma Office Pro). […more]
---
Enable your business phone number to ring your office phone, mobile app, and an external device. […more]
---
Easily record your calls so you can play them back for review
(requires Ooma Office Pro). […more]
---
Easily enable callers to reach a group of extensions such as Sales or Customer Service.
---
Call Management Features
Extension Monitoring
Call Transfer
Flexible Numbering
Company Directory
Forward calls during device outages
Call Blocking
Calling Features
Setup
Easy installation
Wireless options available
Ooma Office IP phones
Ooma Office mobile app
Analog phones
User portal
Fax machine port (with Base Station)
Mobility Features
Smart phone app: 2-phones-in-1
Extension dialing to app
Call transfer from app
SMS Messaging
Call flip
Advanced Features (Ooma Office Pro)
Higher usage limits for: Extension Monitoring, Call Park, Audio Conference Room Participants
More about Ooma Office:
Ooma Office Brochure
This two-page brochure provides key information about Ooma Office and answers frequently asked questions.
Join Our Live Webinar
Gain insight about Ooma products and services.
Yealink T21

-Buy One Get One Free Offer-
Comes with:
Get your business IP phones for less.
Entry-level internet phone.

Good for:

Small businesses/home offices
Base Station Pack

-Analog Phone Offer-
$69.98
Comes with:
Ooma Office Refurb Base Station (1)
Wireless extensions (1)
*Compatible with existing analog phones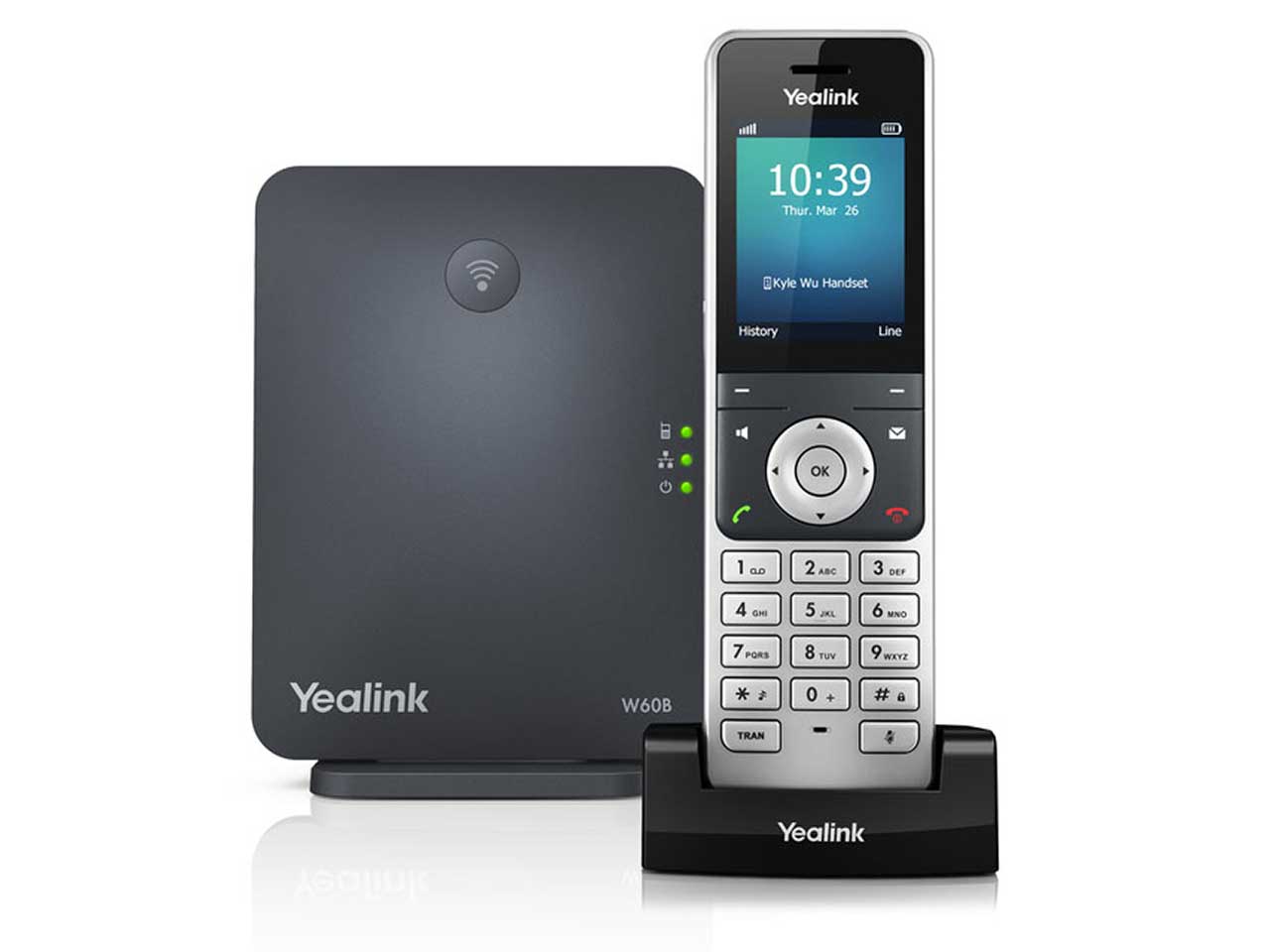 $169.98
Portable handset plus base station
with 30 hours of talk time.

Call volume:

Low

Good for:

restaurants, auto shops and other businesses with roving employees. [..more]